When the elevator door opened to the SoHi room on the 45th floor the Trump SoHo Hotel, I was greeted by the good folks at Adobe who were hosting the gathering there... and this spectacular twilight scene.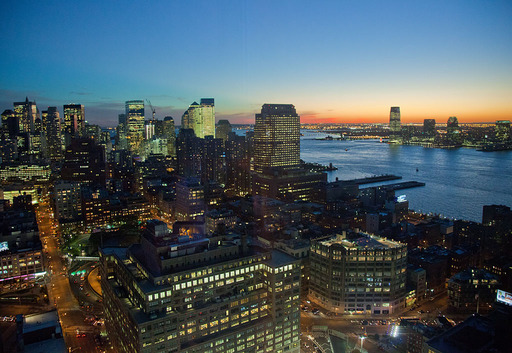 New York Skyline at Twilight by Derrick Story. Click on image for larger version.
There was great food prepared and chilled wine at the bar. But I headed straight for the window with my Canon 5D Mark II over my shoulder. This image was recorded at ISO 3200, 1/10 of a second at f/4. I processed the Raw file in Photoshop Elements 9 using Adobe Camera Raw. There's still more work to do on this shot, but I wanted to share it while the memory of this beautiful scene was still fresh in my mind.
---