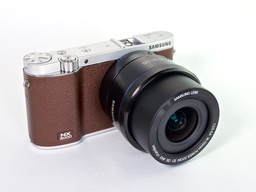 There are some great deals with quality cameras right now, and one of the best is the Samsung NX3000 camera with 16-50mm OIS power zoom for about $409 (and as low as $369 if you don't mind the white lens/body combination).
For your hard-earned money, you'll receive a good-looking mirrorless body (offered in a variety of colors) that houses a 20.3MP CMOS APS-C sensor, 3" upward tilting LCD, WiFi, NFC, external flash, and a 16-50mm OIS power zoom lens with i-Function button. The NX 3000, captures RAW, Jpeg, and HD video. There's a free mobile app for both iOS and Android that allows for remote control of the camera and easy picture sharing.
A perfect complement to this kit is the super-sharp Samsung 30mm NX Pancake lens ($234) that gives you a bright f/2.0 maximum aperture and an equivalent 46.2mm focal length, all in a package that weighs less than 3 ounces.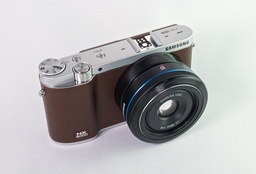 The zoom lens (top photo) provides an equivalent of 24.6-77mm and includes image stabilization. It's a quality optic with a precise stepping motor and seven-blade circular diaphragm. Zooming is easy via the buttons on the lens barrel. Plus there's the clever i-Function button that you can configure for quick camera adjustments, such as exposure compensation. When you need a bit more speed, switch to the accessory 30mm compact prime (second illustration) and shoot wide open at f/2.0. Both optics provide excellent contrast and sharpness.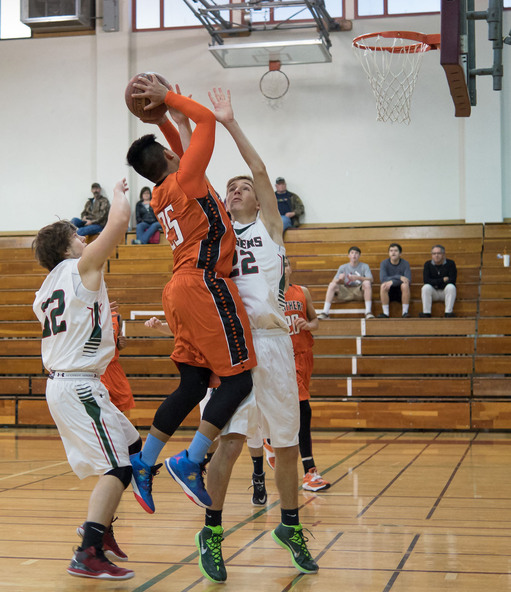 Captured with the 30mm on the NX3000 - f/2.0, 1/400th, +2/3 exposure compensation, ISO 1600. Photos by Derrick Story.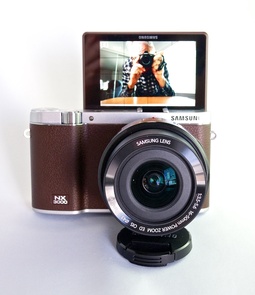 Noteworthy Features
The 3" 460,000-dot LCD tilts all the up for self-portraits. Selfies are made even easier with compatible features such as smile and wink modes that couple with face detection. If you're in a hurry, you don't even have to turn on the camera. Just flip up the LCD and the lens sets itself to 16mm and the power goes on, ready for that quick memento.
The NX3000 is a good low light shooter with an ISO range of 100-25600. I didn't think twice about jacking up the setting to 1600 or 3200. Images looked great.
Video is also quite good with full HD capture at 30fps using H.264 format and AAC for audio. Samsung has also tossed in a few goodies such as fade-in and fade-out controls to make it easy to post directly to socials without post production.
The kit includes a full working copy of Adobe Lightroom 5 with RAW compatibility for the NX3000. Lightroom is your best option for RAW processing, since neither Apple nor DxO support RAW decoding for the NX3000.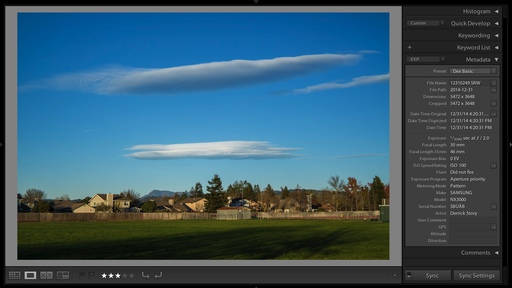 A full working copy of Lightroom 5 is included in the NX3000 kit.
Integration with smart devices is easy thanks to the Mobile button on the top deck of the camera. Once you've downloaded the respective free app for your smartphone or tablet, simply press the button, choose the function, and connect. I like the Android version of Smart Camera better than what's available for iOS. But I guess that's to be expected with Samsung.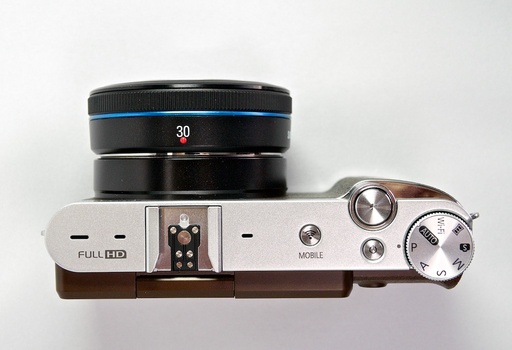 Things to Be Aware of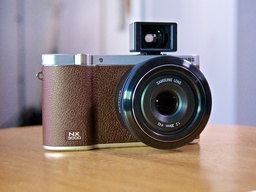 The NX3000 is an LCD-only camera with no options for an electronic viewfinder. This can present problems in bright, contrasty lighting conditions, making it difficult to compose on the screen. For those situations, I've repurposed my Olympus optical viewfinder for the 30mm lens on the Samsung, as shown in the illustration here. Since the NX3000 does have a hot shoe, DIY options can help overcome the lack of electronic viewfinder.
The NX3000 kit does not include a separate battery charger. The default method is to connect the camera directly to the included USB power brick. This is both a pro and a con. USB charging is ideal for solar units and other alternative methods. The downside is that if you want to refresh batteries while using the camera, you'll have to spring for the accessory charger.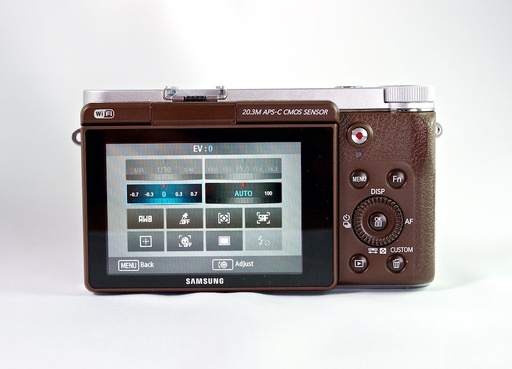 Back panel of the NX3000 is clean and straight-forward. The 3" LCD is not a touchscreen. The fn button brings up the quick menu, as shown in the illustration.
And finally, it's worth noting that the NX3000 is a fairly simple camera to operate. There are not a lot of dials and customizable buttons. So if you want a more complicated picture-taker, this might not be the camera for you. For me, there was plenty of control. And I've been just fine using the basic controls that photographers depend on 95 percent of the time.
Bottom Line
For about $400, Samsung NX3000 owners get a power zoom lens with one ED and four aspherical elements that sells for over $300 by itself. They also get a full copy of Adobe Photoshop Lightroom, worth at least $100. And, as a bonus, have an APS-C sensor camera to use them with. And a handsome device at that.
In case you were wondering, the grip is not genuine leather (rather its textured plastic). But everything else about this camera is the real deal. Add one of the affordable prime lenses, and you have a light, compact, quality picture-taker that has good looks too.
The Samsung NX3000 camera with 16-50mm OIS power zoom indeed has a high nimblesoity rating.
---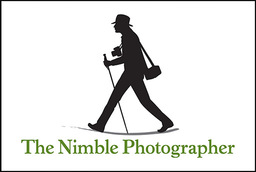 The Samsung NX3000 has a high Nimbleosity Rating. What does that mean? You can learn about Nimbleosity and more by visiting TheNimblePhotographer.com.
Want to Comment on this Post?
You can share your thoughts at the TDS Facebook page, where I'll post this story for discussion.