This week on The Digital Story photography podcast: ISO Wars; Microsoft Makes the iPad; Lowepro Pro Roller x200 Winner; Eye-Fi Mobi goes desktop with Receiver; and Upcoming speaking engagements - All of this and more on today's show with Derrick Story.
Story #1 - The Weekly Update: The top story this week is the Sony announces Alpha 7S full-frame mirrorless. The alpha 7 has extreme ISO performance, up to 409,600. Sony limited resolution to 12 MPs on the full frame sensor in favor of low light performance. Interesting how the ISO war seems to be replacing the Resolution war. The camera is also a video beast, with 8-bit 4:2:2 4k video over HDMI at up to 30p, without the need for line skipping or pixel binning. (Source: DP Review)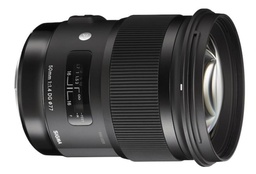 In other news, Sigma's 50m f/1.4 DG HSM Art lens seems to be the real deal, topping Canon and Nikon in its first serious review (Source: PetaPixel).
And finally, SLRGear posted a helpful review of the Pentax 70mm f/2.4 Limited DA HD, a compact, relatively fast portrait lens that performed well in the lab.
Story #2 - The Lowepro Pro Roller x200 Giveaway winner is Mark Castleman of Westminster, CO. We've already shipped the microfiber clothes to the other 25 winners. Thanks to everyone who participated!
Story #3 - From the Screening Room - Office for iPad First Look with Jess Stratton. This week we focus our attention on mobile computing. Now that Microsoft has brought Office to iOS, how does it work? This overview will bring you up to speed.
You can watch Jess in action by visiting the TDS Screening Room at lynda.com/thedigitalstory. While you're there, you can start your 7 day free trial to watch other mobile computing titles, plus every other topic in the library.
Story #4 - The Nimbleosity Report - The Eye-Fi Mobi Desktop Receiver Adds New Possibilities. If you have an Eye-Fi Mobi card, this beta software may breath new life in to it.
Story #5 - Upcoming Speaking Engagements: Will present for SMOG (So Cal) on April 12, DVMUG on April 16, and the Chico Mac Users Group on April 17.
Virtual Camera Club News
Workshop News: I've sent out invites to the Reserve List for the Fall Color with Safari West Workshop, October 24-26, 2014. You can learn about them both, plus request a reservation form by visiting the TDS Workshops Page and using the "Send Me Info" box.
Photo Assignment for April 2014 is "Flower Power".
If you haven't done so already, please post a review for The Digital Story Podcast in iTunes.
BTW: If you're ordering through B&H or Amazon, please click on the respective ad tile under the Products header in the box half way down the 2nd column on thedigitalstory.com. That helps support the site.
Listen to the Podcast
In addition to subscribing in iTunes, you can also download the podcast file here (32 minutes). You can support this podcast by purchasing the TDS iPhone App for only $2.99 from the Apple App Store.
More Ways to Participate
Want to share photos and talk with other members in our virtual camera club? Check out our Flickr Public Group. And from those images, I choose the TDS Member Photo of the Day.
Podcast Sponsors
lynda.com - Learn lighting, portraiture, Photoshop skills, and more from expert-taught videos at lynda.com/thedigitalstory.
Red River Paper -- Keep up with the world of inkjet printing, and win free paper, by liking Red River Paper on Facebook.
SizzlPix! - High resolution output for your photography. You've never seen your imagery look so good. SizzlPix.com. SizzlPix! now is qualified for PayPal "Bill Me Later," No payments, No interest for up to 6 months, which means, have your SizzlPix! now, and pay nothing until August!
Want to Comment on this Post?
You can share your thoughts at the TDS Facebook page, where I'll post this story for discussion.