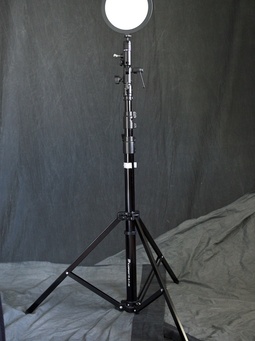 When you're working alone and have to move your lights from one area to another, it can be a cumbersome task. The Flashpoint 7' AutoStand aims to make that job just a bit easier.
Its standout feature is the set of automatic legs that retract against the main body of the stand when you lift it up, then spread when you place the autostand in a new location. It only requires one hand.
I've been using this lighting accessory in my studio that has a shooting room upstairs and the classroom downstairs. Now when I move lighting from one location to the other, I can still hold my camera in one hand and simply lift up the stand with the other to transport it down the stairwell. It's great.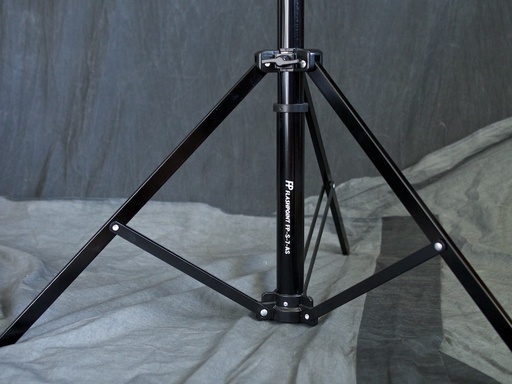 The three legs spread automatically when you set the stand on the floor.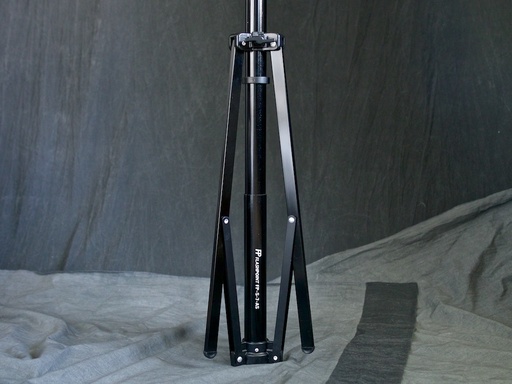 But when you lift up the stand with just a single hand, the legs retract against the body so you can easily transport it.
The autostand adjusts from 3 feet to 7 feet and folds down to 30 inches for storage or transport. This kit comes with a reversible 5/8' stud, with a ¼"-20 thread on one end, and 3/8" on the other, which can be mounted either vertically or horizontally as needed. The stand is made of aluminum alloy and weighs 2.8 pounds. It can bear a load of 15.5 pounds.
I like the over-sized tightening knobs and the general construction of the autostand. There is a bit of wobble when extended, due to the design of the legs to allow them to open and close automatically. This isn't an issue for lighting gear (the stand is plenty stable for my lights), but it's a design byproduct that you should be aware of.
The Flashpoint 7' AutoStand comes with a carry case for location work, and the entire kit sells for $59.95. Adorama also carries a variety of accessories to round out your rig.
The autostand is a handy addition to my studio. I always have it set up and ready to work.
Want to Comment on this Post?
You can share your thoughts at the TDS Facebook page, where I'll post this story for discussion.