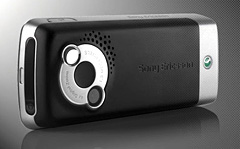 One of the reasons that people shy away from camera phones is that they often get lousy pictures. You can improve your odds by trying some of these tips. Here's a look at the most common camera phone settings and how they can help you capture better images.
Start with Picture size. This option gives you the choice between a couple resolution settings: large and small. (They would be more accurately labeled small and smaller, but that's so un-American) Choose large, which is usually about 640 x 480 or 1.3 megapixels. You can't make a very big print with these images, but they can look decent on a web page or part of an email attachment.
Here are a few other options you might want to try.
Technorati Tags: digital photography, photography, tips