One of the most handy light modifiers that I have around the studio is the Rogue FlashBender 2 Reflector (XL Pro, Silver) . Originally, I was using it as a medium contrast main light for strobe work. But I've found a couple more uses that have become just as valuable.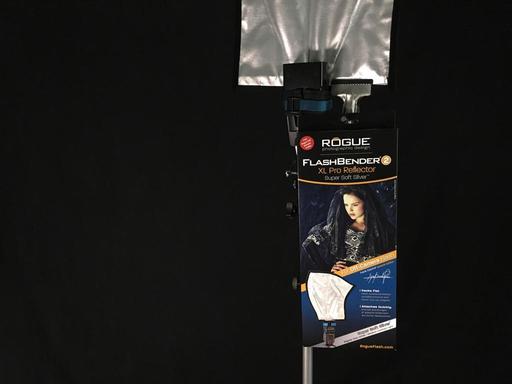 This particular FlashBender is larger than most (12" wide) plus has a "super soft silver" surface. I originally fell in love with this coating when using the Rogue Super Soft Silver Reflector. It's literally not too soft, not too hot.
And because of the large surface area, I can move it close to the subject and create portraits with pop.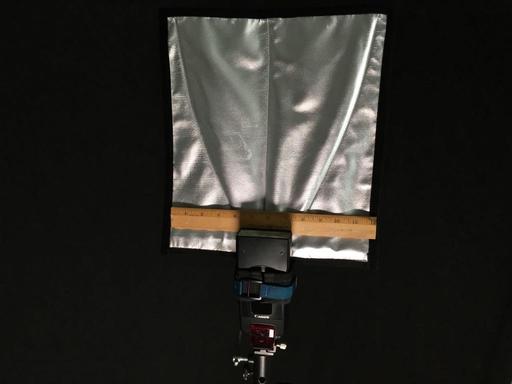 But what I've also discovered is that the XL Pro is a handy reflector without a flash. I've been using it for on-the-go outdoor portraits and window-lit product shots. Because this modifier folds flat and can stash practically anywhere, I find myself stuffing it in my bag and reaching for it often.
It's easy to hold with one hand (portrait reflector), and it stands on its own for product shots.
The Rogue XL Pro Reflector is available for $59. And it's one of the most versatile modifiers in my bag of tricks.
The Nimbleosity Report
Do you want to keep up with the best content from The Digital Story and The Nimble Photographer? Sign up for The Nimbleosity Report, and receive highlights twice-a-month in a single page newsletter. Be a part of our community!
Want to Comment on this Post?
You can share your thoughts at the TDS Facebook page, where I'll post this story for discussion.