This is The Digital Story Podcast #599, August 29, 2017. Today's theme is "5 Scenarios When Analog Makes More Sense." I'm Derrick Story.
Opening Monologue
I've been reading a lot about the Nikon D850 and what an impressive 45MP, $3,300 machine it is. I've also been following the Fuji GFX story and how the market is responding to the 51MP, $6,500 digital medium format body. The numbers made me a little dizzy. And it got me thinking about more affordable alternatives for creative photography. And that's the subject for today's show.
5 Scenarios When Analog Makes More Sense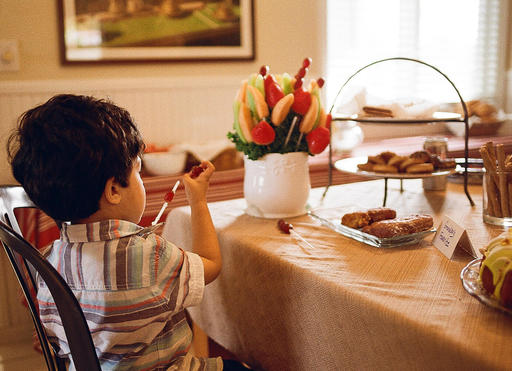 I had coffee the other day with a customer who had purchase a Contax RTS from TheFilmCameraShop. He was in town via a road trip, and it was easier to hand over the camera rather than ship it. Kyle is a professional travel and landscape photographer. And it was fascinating to listen to the direction he's taking today.
He shoots Sony mirrorless most of the time. But he has collection of Zeiss lenses with the Contax mount that he's adapted to his digital body. "I can't describe how good these lenses are and how utterly affordable."
He was preaching to the choir. And his story is my first example of when analog makes more sense.
Great Glass, Affordably - One of the best zoom lenses ever made is the Zeiss 35-70mm f/3.4 in the Contax mount. Pop Photo commented in their testing of it that every focal length performed like a prime lens. I bought one in pristine condition for $289. I can mount it on any mirrorless camera.
Medium Format at a Fraction of the Price - You can buy a Hasselblad 500C with Zeiss 80mm lens and back for about $900. That's about 1/10 the cost of a digital medium format kit. Since most of us only need medium format for special assignments, this is a wonderful alternative.
Archive for the Ages - Properly handled film has a very long life expectancy and is device independent.
Improving Your Skill as a Photographer - It's amazing the motivation that sets in the moment you get your processed images back from the lab, and they are all over the map exposure wise. Shooting digital RAWs has made most of us lazy at capture. There is no better (and unforgiving) way to sharpen up our skills than by shooting a monthly roll of film.
The Cameras Themselves - Many of the analog cameras I shoot with are my favorites. And because of this, I want to shoot more often with them. And as a result, I have more images at my disposal than ever before. I shoot digital at work. But analog gets me off the couch in my free time.

Using the Intervalometer for Cascable 3 "kas-ka-ball"

One of my favorite features in Cascable's Shutter Robot is the Intervalometer Module. It's both powerful and flexible, and perfect for taking full control of your time-lapse sequences. The Intervalometer is a PRO feature.

Start by setting the Interval, which can be as short as 1 second or as long as 59 minutes, 59 seconds. Then set the Stop parameter. You have three options: manually, after a fixed number of shots, or after a fixed amount to time. Once those are set, tap the Engage button, then the shutter release to begin the sequence.

Cascable is available to get started with for free from the iOS App Store. Cascable's Pro features come with a free trial when subscribing from $2 per month, or can also be unlocked with a one-time $29.99 purchase.

We have a tile on all the pages of The Digital Story that takes you directly to the TDS landing page on the Cascable site.

You Don't Always Have to Take the Shot

The story about my younger brother getting to steer the ship during an important family event.

A Look at Our First The Nimble Classroom

It was all systems go last Saturday for our first The Nimble Classroom focusing on Capture One Pro Catalog Management. Here's how it went.

Here are the upcoming sessions.

September 9, Expert Editing, Capture One Pro
September 23, Luminar Pro Techniques
October 7, Photos 3 for macOS SOLD OUT
November 4, Photos 3 for macOS

You can learn more about them and sign up for your favorites by visiting The Nimble Classroom online.

Updates and Such

Big thanks to all of our Patreon members!

B&H and Amazon tiles on www.thedigitalstory. If you click on them first, you're helping to support this podcast. And speaking of supporting this show, and big thanks to our Patreon Inner Circle members.

And finally, be sure to visit our friends at Red River Paper for all of your inkjet supply needs.

Texas-based Red River Paper recently announced a new fine art paper, Palo Duro Etching. The new paper is a 100 percent cotton rag paper and is free of optical brightener additives. The paper is designed to offer warm white tones, deep blacks and a subtle texture to accurately recreate traditional darkroom fine art prints.

See you next week!

More Ways to Participate

Want to share photos and talk with other members in our virtual camera club? Check out our Flickr Public Group. And from those images, I choose the TDS Member Photo of the Day.

Podcast Sponsors

Cascable - Cascable is the best tool available for working with your camera in the field.

Red River Paper - Keep up with the world of inkjet printing, and win free paper, by liking Red River Paper on Facebook.

The Nimbleosity Report

Do you want to keep up with the best content from The Digital Story and The Nimble Photographer? Sign up for The Nimbleosity Report, and receive highlights twice-a-month in a single page newsletter. Be a part of our community!

Want to Comment on this Post?

You can share your thoughts at the TDS Facebook page, where I'll post this story for discussion.