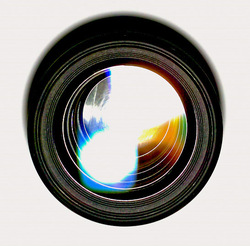 I bought my Canon 85mm f/1.8 EF USM lens for wedding work well over a decade ago. At the time, I was shooting film with an EOS Elan. The 85mm was only my second Canon prime lens, after the 50mm f/1.8.
Cameras have changed a lot since my wedding days. Most of my DSLR work is with the 5D Mark II or 60D. And yet that $350 investment I made so many years ago is still helping me produce some of my favorite images.
The 85mm f/1.8 is affordable. Right now, it's available for $358 at B&H. The focusing is so quiet and fast that you would think it uses the latest in micro motor technology. It's sharp. Very sharp. And when wide open, the bokeh is very pleasing.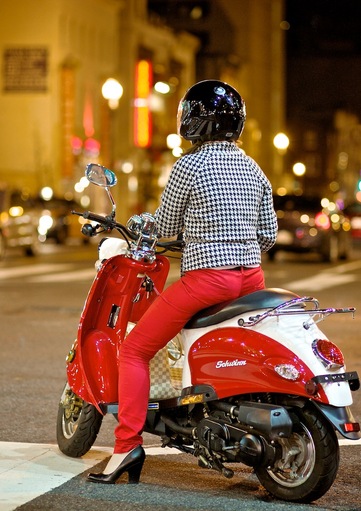 "Girl on Scooter" by Derrick Story. Click on image for larger size.
One of the SizzlPix I have hanging in the studio gallery was taken in Washington DC with the 85mm at f/2 on the 5D Mark II. The image has the characteristics of this lens all over it. It's sharp, yet the background is pleasingly soft. And it has a feeling to it that I don't seem to get with other lenses.
When you're thinking about investing in glass, keep in mind, that your favorite lenses will serve you for years. As for me, yes, I'm still crazy about the Canon 85mm f/1.8 prime.
---
The Digital Story on Facebook -- discussion, outstanding images from the TDS community, and inside information. Join our celebration of great photography!
---