If you don't mind having a small ad parked in the lower right corner of your screen, Fotor for Mac is a clean, easy to use, powerful, and a fun image editor.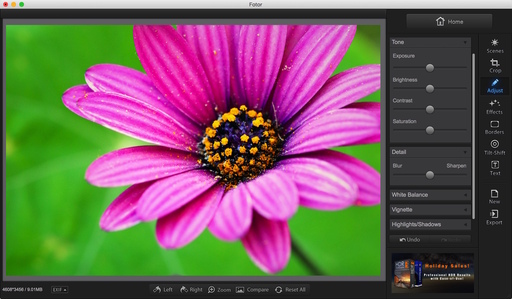 The combination of adjustment sliders, effects, borders, tilt shift control, and text tool gives most photographers to power they need to spice up a photo and send it on its way. I also like the built-in collage maker and batch processor, unexpected bonuses for free software.
Fotor draws upon Mac OS X for its RAW processing (as it does in other areas too). So if your Mac provides RAW support for a camera, so does this app.
Bottom line is this: Mac photographers looking for a free editor with lots of punch should take a look at Fotor for Mac (It's also available as a sweet iOS app).
Want to Comment on this Post?
You can share your thoughts at the TDS Facebook page, where I'll post this story for discussion.