Fujifilm has found a formula that I think is going to sell a lot of cameras in the near future. With the announcement of the FinePix X10, the follow up companion to the popular X100, Fujifilm once again combines classic styling with modern functionality to create a very tempting high end compact camera.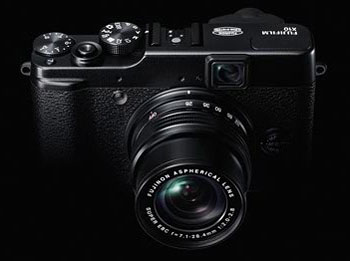 They bring back the 2/3" image sensor (bigger than most compacts, but smaller than the micro four/thirds offering), premium glass, EXR image processor, manual controls, RAW capability, fast f/2.0/2.8 4X zoom lens, image stabilization, and 7 fps continuous shooting mode.
Plus, a macro mode that will focus as close as 1cm, optical zoom viewfinder, film simulation mode, auto bracketing, 49-point selectable AF points, full HD movie recording, and a lot more.
We'll learn about availability and pricing in the coming weeks. But the X10 should hit the streets by Fall.
---
The Digital Story on Facebook -- discussion, outstanding images from the TDS community, and inside information. Join our celebration of great photography!
---