I've heard people say over and over that they don't know what to do with their hands during a portrait shoot. I don't want them to worry, yet that's a concern for photographers too. Natural hand gestures are an important finishing touch for these compositions.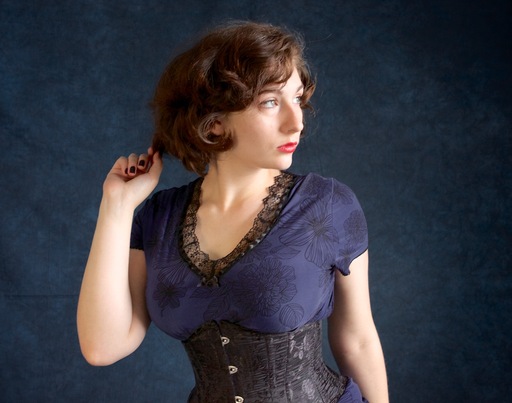 Photo by Derrick Story.
This topic was addressed beautifully today in Roberto Valenzuela's Masterful and Graceful Posing session at Photoshop World in Las Vegas. I have three tips to pass along from that class.
First, to get a natural hand gesture, have the subject make a fist, hold it for a few seconds, then relax the grip. As the fingers unfold, reposition the hand to the desired position for the portrait. The hand will look more elegant.
Second, remember to keep the fingers aligned in the same direction. If the hands are spread wide with digits pointing every which way, that will cause a distraction in the composition. The thumb doesn't have to follow exactly, but keep an eye on it so it appears relaxed.
And finally, keep those elbows pointing down or away from the camera. Too often photographers let an elbow aim directly at the lens. This will be unsettling to the viewer.
You can read more about Roberto's posing tips in the latest issue of c't Digital Photography Magazine. His article, Perfect Posing is featured on the cover.
Want to Comment on this Post?
You can share your thoughts at the TDS Facebook page, where I'll post this story for discussion.