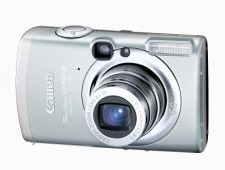 I'm researching an article on image stabilizers for compact cameras. I'm going to start out by testing the Canon PowerShot SD700 IS, which I should have in my hands within a week or so. But I would like to test other image stabilizer compacts too, and am interested in your comments about them.
If you have experience with any current image stabilizer compacts, or have one you recommend that I test, please post a comment. Also, I'm fascinated by the technology behind these cameras. So if you have any inside info on image stabilization, point me in the right direction.
I'll be sure to report back on what I find...