What do you do with the plethora of photos on your smartphone after taking them? It's easy to have hundreds, if not thousands, of photos in your library, but it isn't so easy to back up and keep track of them. In this course, get tips on how to manage your ever-growing mobile photography collection.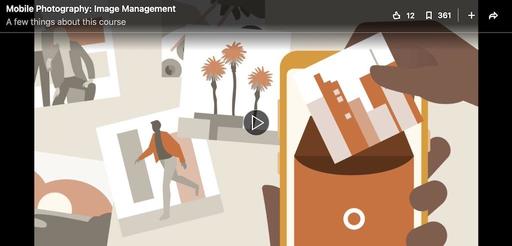 Check out this free video, A few things about this course from Mobile Photography: Image Management by Derrick Story
I delve into several different backup and organizational methods for both Android and iOS devices, highlighting the benefits and risks of each approach. Plus, I share tips for enhancing the appearance of your shots right on your mobile device.
Discover how to leverage your iPad as a mobile photography studio, transfer images from your digital camera to your mobile device, back up and edit photos with Lightroom, and much more.
Mobile Photography: Image Management is a course that practically anyone who enjoys photography on their smartphone would enjoy. Take a look and see what you think.
You can share your thoughts at the TDS Facebook page, where I'll post this story for discussion.