...when you can't even afford the rebate amount.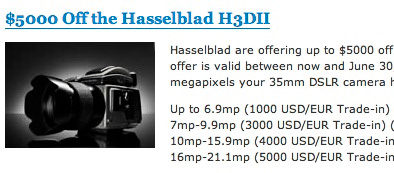 Just saw this on PhotographyBLOG this morning. I'll tell you though, that Hassey is a heck of a camera. If you want to know more about the offer, check out story.
---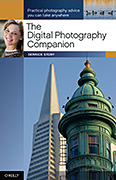 Now Available! The Digital Photography Companion. The official guide for The Digital Story Virtual Camera Club.
25 handy and informative tables for quick reference.
Metadata listings for every photo in the book
Dedicated chapter on making printing easy.
Photo management software guide.
Many, many inside tips gleaned from years of experience.
Comprehensive (214 pages), yet fits easily in camera bag.
---
Technorati Tags: Derrick Story, digital photography, Technology, The Digital Story