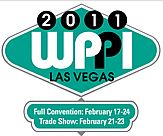 I'll be in rocking Las Vegas next week for the WPPI Convention at the MGM Grand Hotel. In addition to helping photographers in the Lowepro booth (#124), I plan on reporting on interesting things I see and people who I meet. I'm also going to record next week's TDS podcast from the MGM Grand.
Canon has the largest booth area, followed by Nikon and Sony. But one of the things I like about WPPI is that the expo attracts lots of smaller businesses doing creative things. I hope to share some of those goodies with you next week.
If you plan on attending the event, please stop by the Lowepro booth to say hello, or send me a Tweet at Derrick_Story.
Next stop... Las Vegas!
---