The iPad is great for viewing pictures, but it can help you take them too. I've been playing with an app called SoftBox Pro ($1.99) that makes it easy to use your iPad as a light source for small product photography.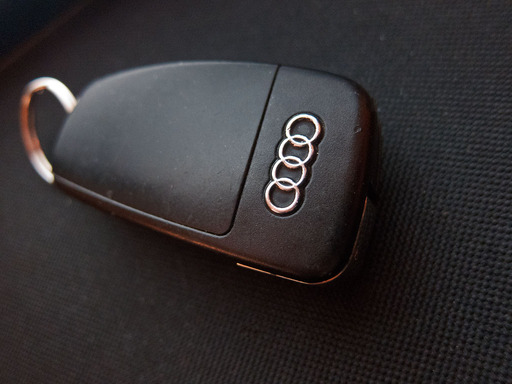 iPad "softbox" was used to illuminate this image of an Audi key. Click on image for larger version.
I captured this shot of an Audi key by positioning the iPad as the sole light source. I set the ISO to 800 on a Canon S90 with auto white balance. The shutter speed was 1/30th with an aperture of f/2. Exposure compensation was -1/3.
SoftBox Pro also has a variety of grids and patterns allowing you to use it as an illuminated surface to put objects on as well as a light source. It could come in handy in a pinch!
---