This is The Digital Story Podcast #521, March 1, 2016. Today's theme is "Good Photos Under Bad Conditions." I'm Derrick Story.
Opening Monologue
In the movie, "Bridge of Spies," James Donovan asks accused Russian spy Rudolf Abel, "Aren't you worried?" Able calmly replies, "Would that help?" That was clearly one of the best lines in movies last year, delivered by Mark Rylance who earned an Oscar for Best Supporting Actor. In the end, both Donovan and Abel survived their challenges.
Every line of work has its obstacles. You don't have to be a Russian spy to face adversity. This week's show focuses on challenges that photographers encounter, and some suggestions for overcoming them and returning home with great images.
Good Photos Under Bad Conditions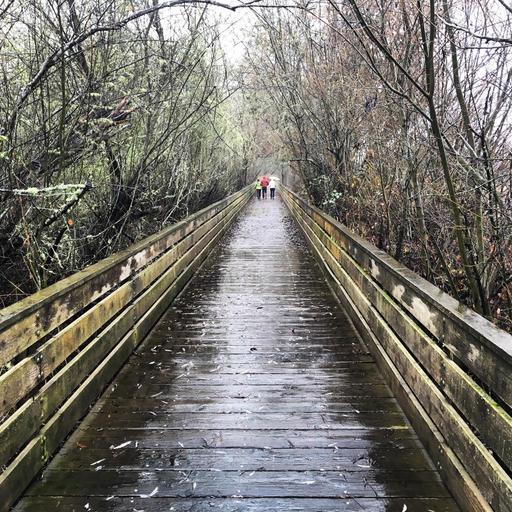 Here are 6 basic challenges that we all might face at one time or another.
Inclement Weather. Which by the way, sometimes makes for great photographs. The one item I want in snow or rain is a lens hood to keep the droplets off the front of my optics. A good camera bag is helpful too. But I don't waste a lot of time with plastic bags and stuff. A compact umbrella is helpful to create a temporary workspace. Other than that, a protection filter, lens hood, good camera bag, and I'm ready to roll.

Law Enforcement and Security Officers. You're going to get a lot of different opinions on this, but mine is still to not be confrontational. I'd rather talk my way out of the situation than be carried away. I draw the line at anyone touching me or my gear. In those situations I move along. And if appropriate, file a complaint afterward.

Family Vacation. You have to be creative to get good travel images while vacationing with family. First, call shotgun. If you're not driving, you're in position to take pictures. Second, get up before everyone else, go shoot, then rejoin them for breakfast. Try to avoid dinner at twilight. Be willing to negotiate shooting time in exchange for activities they want to do.

Malfunctioning Equipment. Even though I travel light, I still like to have one layer of redundancy. A spare body in a soft pouch covers so many bases. I think the GM5 or the OM-D E-M10 make great safety nets. Put a body cap lens on them, or use the venerable 17mm f/2.8.

Threat of Violence or Theft. This is my least favorite of the bunch. Especially when we have incidents such as TIME photojournalist Christopher Morris being apparently choke-slammed to the ground today during a Donald Trump rally in Redford, Virginia, by a US Secret Service agent. But there are many other situations too, and you have to maintain your street sense while working. It's good to fall into the zone as a photographer, but maybe not so in hostile environments. Also, we have the luxury of not taking our best camera into uncertain conditions. Sometimes a backup camera is the way to go. And one last note on this: watch for cars and buses.

Fatigue and Apathy. This is the constant personal battle. One leads to the other IMHO. If you feel like you're not seeing any good images, take a break. Have a coffee. Browse the web on your phone. Take a nap. Find little ways to recharge the batteries and get your shooting mojo back.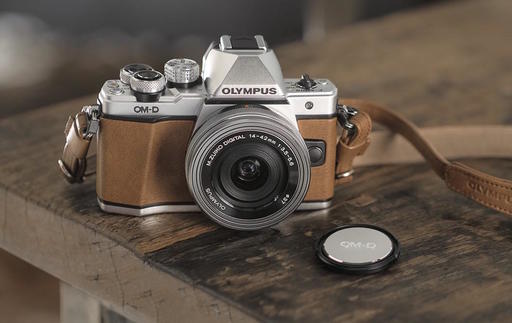 In the News
Olympus Fox Brown limited edition OM-D E-M10 II launched worldwide - covered by DP Review
A brown and chrome version of the OM-D E-M10 II compact system camera, first announced in January, has been launched worldwide by Olympus. The new version is a limited edition, of which only 3500 will be made and distributed, and Olympus hopes the unique coloration and grained texture of the finish will attract collectors.
The camera is the same as the standard OM-D E-M10 II, but comes with a brown leather-effect cover, a premium leather strap and a silver-colored lens cap. It will only be available in a kit with the company's 14-42mm F3.5-5.6 EZ Pancake standard zoom lens.
The Olympus OM-D E-M10 II Fox Brown costs $899 with lens and is available to order now.
Springtime Cleaning Note from MacPaw
Clean up space on your Mac for new photo shoots with CleanMyMac 3 by MacPaw. It's an easy way to brush away extra files and retrieve precious disk space. CleanMyMac 3 also accelerates your Mac and instantly frees up RAM. Top features include:
Cleaning hard drive
Speeding up system
Removing caches from Photos app
Uninstalling apps and add-ons
Get 30 percent off by visiting our landing page at macaw.com/tds.
Member Quotes of the Week
Intelligent comments culled from The Digital Story Facebook page.
In regard to last week's Facebook Post: "The Reluctant Portrait Photographer" we had some terrific comments, and I want to share one with you now.
Matthew wrote: "The Reluctant Photographer was a great segment. Besides the "don't be creepy" advice, I appreciated the be professional tip. Such a simple thing that makes a world of difference."
Tillie wrote: "Hey Derrick, thanks for your comments and insights about portrait photography in The Reluctant Photographer. . I just had to laugh - "don't be creepy". Seriously, it's so important to make a genuine connection with clients and keep the conversation going. Be authentic."
Joe added: "Really useful advice in The Reluctant Portrait Photographer. I am prone to geek out on cool lighting effects so it's good to be reminded that rapport with the people is what really counts with portraits."
Post your thoughts on our Facebook page. Believe me, I read them. Also, we have a question going on Facebook right now: "If you had to pick one film camera from the past, that you craved, but couldn't afford, what would it be?"
Cool Accessory: Tamrac Goblin Body Pouch
Tamrac Goblin Body Pouch 1.4 - Part of an entire family of handy, affordable stash bags for your gear. Great idea! You can check them out here.
Easy Cinch-to-Shut Drawstring
Fused Quilted Interior
Ripstop Nylon Exterior
3 colors: Kiwi, Ocean, and Pumpkin
Prices start at $13. The one I like, the Goblin 1.4 has interior dimensions of 4.2 x 5.0 x 3.5" and sells for $18.95. There's also a slimmer, longer model, the 1.0 with dimensions of 4.0 x 6.2 x 2.2" and sells for $16.95
Updates and Such
Pt. Reyes Photography Workshop - We have one room open at the Pt. Reyes Photography Workshop, Aug. 19-21 2016. If you want to hang out with us at Straus Ranch House and explore some of the most beautiful coastline in the world, visit the TDS Workshops page and put yourself on the reserve list.
Out of Chicago Update - The debut of The Nimble Photographer Workshop sold out on Friday, June 24. Because there is a wait list, we've added a second workshop on Thursday June 23. I hope you can join me in Chicago this coming June. There's still time for Early Bird pricing.
And finally, be sure to visit our friends at Red River Paper for all of your inkjet supply needs.
See you next week!
More Ways to Participate
Want to share photos and talk with other members in our virtual camera club? Check out our Flickr Public Group. And from those images, I choose the TDS Member Photo of the Day.
Podcast Sponsors
Red River Paper - Keep up with the world of inkjet printing, and win free paper, by liking Red River Paper on Facebook.
ImageFramer Take your photos to the next level with ImageFramer. Visit www.apparentsoft.com today.
MacPaw Creators of CleanMyMac 3 and other great software for Apple computers. Visit www.macpaw.com today.
The Nimbleosity Report
Do you want to keep up with the best content from The Digital Story and The Nimble Photographer? Sign up for The Nimbleosity Report, and receive highlights twice-a-month in a single page newsletter. Be a part of our community!
Want to Comment on this Post?
You can share your thoughts at the TDS Facebook page, where I'll post this story for discussion.