Second-curtain flash is a technique where the flash fires at the end of a long exposure instead of the beginning. This puts the motion blur in the right location: behind the subject.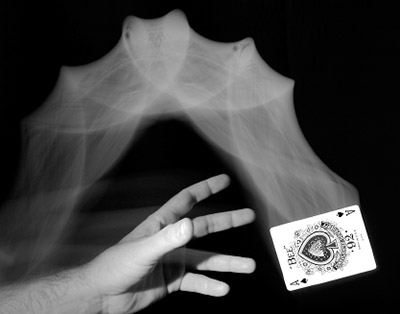 I discovered a PDF online from my DP Hacks book that provides a great tutorial for this technique. You can grab it by downloading Second-Curtain Flash for Cool Effects.
My personal advice. Find that setting on your camera, and just leave it there. I can't think of an instance when I would want the flash to fire at the beginning of the movement instead of at the end. And if you have more to add on this, please post a comment.
Photo by David Goldwasser.
Technorati Tags: digital photography, technique, Technology, The Digital Story