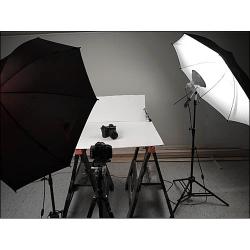 TDS member Matt wanted to share with readers a tutorial he found on the Samy's Camera site about how to shoot products for sale online, such as eBay.
"If you've ever tried to buy or sell anything online, you know how important good photos are for the process. Learning how to take professional-level photos of your for sale items need not be difficult, and this lesson demonstrates how you can get great results with a basic lighting kit and some simple techniques."
There are some good tips here, and it's worth a read. Thanks Matt for the pointer.
Technorati Tags: digital photography, The Digital Story, tips