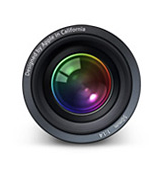 On Feb. 12, 2008, Apple released Aperture 2. Now, more than a year and a half later, it's time for Aperture 3. Here's why I think we'll see the next generation by the end of 2009.
iLife 09, which was a massive undertaking by Apple, is now signed, sealed, and delivered. There are shared resources within Apple for iPhoto and Aperture, so it's difficult for them to release both products within a short time span.

Snow Leopard is already at 10.6.1. You can bet that Aperture 3 is going to leverage technologies within the latest operating system. So, Snow Leopard had to hit the streets before Aperture 3. Now that it's on the prowl, the cage door is swinging open.

Lightroom 3 is around the corner. Chances are good that we'll see Lightroom 3 in the not-too-distant future. You just know that Apple wants to have Aperture 3 out first.

The grumble effect. Once we get deep into the product cycle, users start grumbling about an update. Whether it's coincidence or not, when the complaining reaches a certain pitch, we usually see a release. Not sure if this is chicken or egg, but the grumble effect is in force right now.
So, assuming that I'm right and we'll see Aperture 3 by the end of the year, what's it going to have? I wish I knew. My guess is that we'll see some of the technologies introduced in iPhoto '09, plus some new things that we aren't even imagining right now. I'm assuming we'll have more localized edits, better speed, and continued integration with other Apple technologies. I'm confident that it will be a solid release.
And I can't wait to try it.
More Aperture Tips and Techniques
To learn more about Aperture 3, check out my Aperture 3 Essential Training on Lynda.com. Also, take a look at our Aperture 3 Focus Section. Tons of free content about how to get the most out of Aperture.
---
-
---