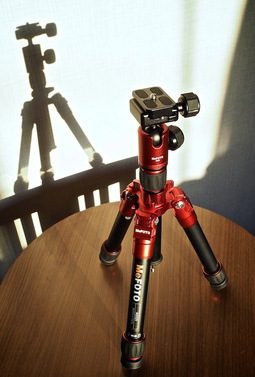 Figuring out how to carry a professional quality tripod in my Lowepro Urban Reporter camera bag wasn't an easy trick. That is, until I discovered the MeFoto DayTrip tripod ($119).
This sturdy set of sticks folds down to 9.4" and weighs only 1.8 pounds. Yet it can handle up to 8.8 pounds and extend to 24" high. I can work with it on the ground for macro photography and landscape, or set it on a table, chair, newspaper stand, or any other available surface for more height.
The DayTrip's variable-angle adjustable legs allow for work on uneven surfaces. The included ball head with mini Arca Swiss quick release provides quick adjustments with oversized knobs for easy gripping.
The MeFOTO DayTrip is beautifully crafted. The aluminum components are nicely finished with attractive color accents in red, black, orange, titanium, blue, green, white, chocolate, yellow, purple, gold, or hot pink. I personally love the red model.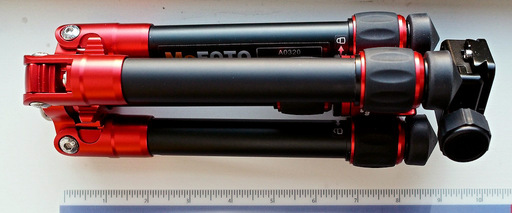 All of the adjustment points are precise and easy to use. The ballhead is removable, so you can add a full size Arca Swiss head, such as the Joby Ballhead X. And if you need a super low angle, the center column is reversible.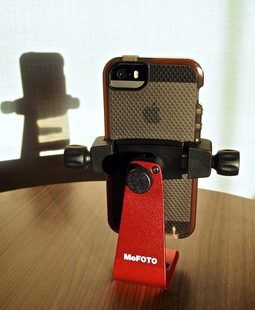 iPhone and Android photographers may want to add the SideKick360 Smartphone Adapter ($49) to their MeFOTO kit.
The SideKick360 has an Arca-Swiss Style Base (full size), three 1/4"-20 mounts, and one 3/8"-16 mount. The bullhead adjuster allows for a variety of positions. The SideKick360 can stand on its own, or be mounted on any tripod. It is constructed of the same high quality aluminum with oversized knobs and the DayTrip tripod.
The MeFOTO tripod fits nicely inside the Urban Reporter 150. I replaced the original full size camera box insert with another that was only about two-thirds as wide. This opened up a nice space inside the bag so I could pace the MeFOTO tripod upright.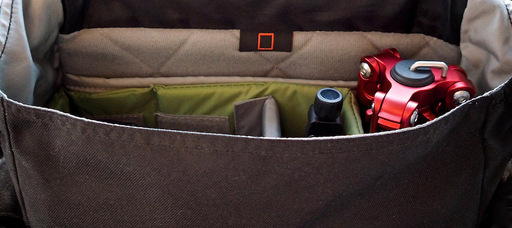 If you need a bigger tripod, MeFOTO also makes the GlobeTrotter ($209, 64" high) and the RoadTrip ($189, 61" high).
But for me with my mirrorless kit in the Urban Reporter, it's the MeFOTO DayTrip. It's light, compact, and quite beautiful.
---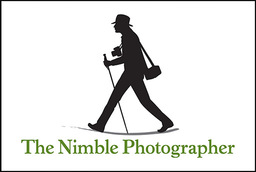 The MeFOTO DayTrip has a high Nimbleosity Rating. What does that mean? You can learn about Nimbleosity and more by visiting TheNimblePhotographer.com.
Want to Comment on this Post?
You can share your thoughts at the TDS Facebook page, where I'll post this story for discussion.