Being on the move is good, but I also like to find a place to set up camp for my street shooting. This picture is an example of a good spot that I found on W. 54th in NYC. I loved the reflections of the two facing marble surfaces. And I discovered that I could play with those elements as people walked by.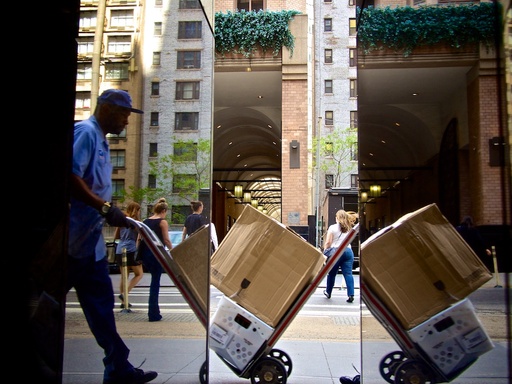 Generally speaking, city dwellers ignored me. Not only was I able to catch some individual frames that I liked, but I also have a solid series of images that I might use as a collection up the road.
So, next time you're out street shooting, and you don't think you're as focused as you'd like to be, find a place to work and lock in. You might be surprised at the results.
---
Join me on my Instagram site as I explore the world of mobile photography. And now Instagram features 15-second movies too.
Want to Comment on this Post?
You can share your thoughts at the TDS Facebook page, where I'll post this story for discussion.