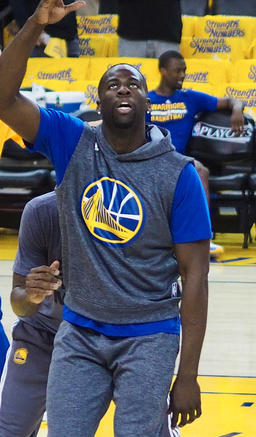 Even as a spectator, when not on assignment, I pack a camera in addition to my iPhone 6S. Don't get me wrong, I love my smartphone and use it for photography all the time. But there's something about options for RAW files, prime lenses, and sensor size that are hard to pass up.
For the Warriors playoff game against the Portland Trailblazers I brought my Olympus OM-D E-M10 Mark II with just two lenses: the Panasonic 20mm F/1.7 II ASPH and the Olympus 45mm F1.8.
This shot of Draymond Green was captured with the 45mm in 2X mode at f/1.8. That gave me an effective focal length of 180mm with a fast shutter speed. I was able to keep the ISO to a reasonable 1600.
Then, when the festivities began with the post-game celebration, I switched to the Panasonic 20mm for a wider shot. This time I took advantage of the RAW option so I could capture as much color, detail, and tone as possible.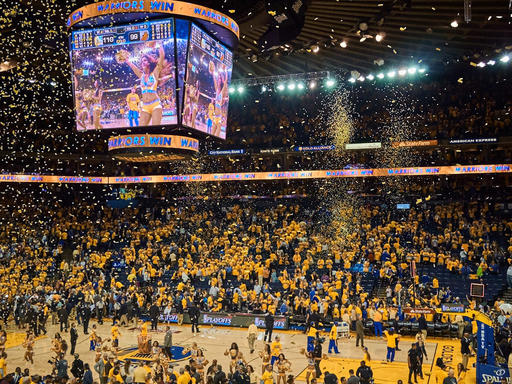 Photos by Derrick Story.
And if you're wondering, yes, I did shoot with the iPhone too. I have some terrific selfies of me and my boy at the game.
---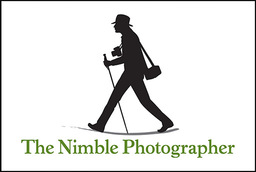 The Olympus OM-D E-M10 Mark II has a high Nimbleosity Rating. What does that mean? You can learn about Nimbleosity and more by visiting TheNimblePhotographer.com.