If you had just a stock Mac, what would you buy to create a home photo studio? Now let's make it really interesting. If your purchases were limited to a budget of $300, then what would you do?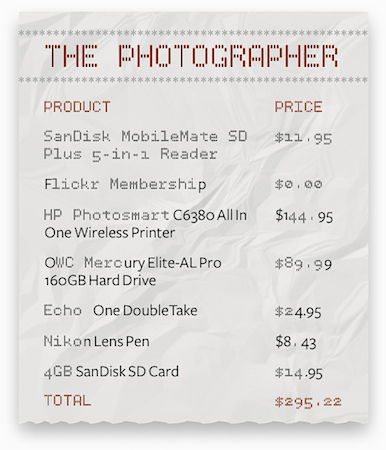 That was the challenge given to me by Macworld Magazine. In the article, The $300 photographer challenge, where I try to outfit a home photo setup without going over budget.
For the challenge, I leaned heavily on the tools that are already included on a Mac: iPhoto '09, Preview, Time Machine, then focused my spending on an HP C6380 printer and an additional hard drive. It's an article worth reading, not only for what I have to say, but for the abundant reader comments who have lots of ideas of their own.
---
-
---