Of the interviews I've done, this chat with Leo Laporte on TWiT Photo goes down as one of my favorites.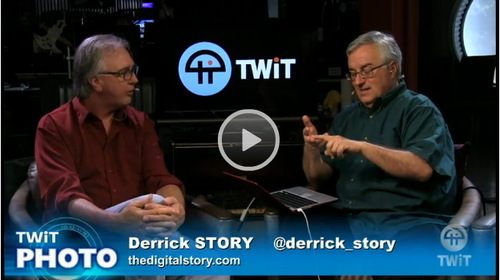 Derrick Story (left) and Leo Laporte on TWiT Photo, Nov. 1, 2011
At Leo's studio in Petaluma, CA - fondly referred to as the Brick House - we discussed photography technique, gear, current technology, and how to become a better shooter. Frequent TWiT viewers know how gracious and intelligent Leo is, and he's in full stride during this episode. I think you'll really enjoy the show.
Here's the YouTube version:
You can also download the free episode in iTunes and listen at your convenience. Or, if you prefer the video version (more better!), then watch here or download the show.
Thanks to Leo and the entire TWiT gang for having me on the show.
---
The Digital Story on Facebook -- discussion, outstanding images from the TDS community, and inside information. Join our celebration of great photography!
---