Producing compelling images of everyday objects isn't as easy as it looks. In my latest lynda.com training, Enhancing Product Photography with Aperture, I show you how to put the finishing touches on your photos to make them shine.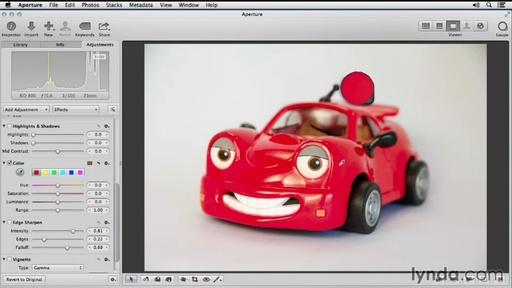 The training covers a variety of post production techniques including:
Evaluating the image quality before editing
Making sure the color is accurate
Determining the most effective color
Working with highlight recovery
Targeting areas for sharpening
Adjusting the background
Changing the color of objects
Vignetting
Round-tripping with Photoshop
Converting to black and white with Silver Efex Pro
Applying effects
Here's an Overview Moviie that gives you a taste of what this training is about. There are plenty of free movies for you to enjoy too. Visit Enhancing Product Photography with Aperture to see more.
Want to Comment on this Post?
You can share your thoughts at the TDS Facebook page, where I'll post this story for discussion.
---