This is The Digital Story Podcast #828, Feb. 1, 2022. Today's theme is "Some Excitement about the CP+ Show." I'm Derrick Story.
Opening Monologue
CP+ begins on Feb. 22 in Yokohama, Japan. Typically, this is a terrific trade show for Japanese photo gear manufacturers. But this year there's an additional layer of excitement because of the possible announcements that may be timed in concert with the event. We will gaze into our crystal ball this week and hope for the news that many of us have been waiting for. I hope you enjoy the show.
Digital Photography Podcast 828
Tune-In Via Your Favorite Podcast App!

---

Apple Podcasts -- Spotify Podcasts -- Stitcher

Podbean Podcasts -- Podbay FM -- Tune In
Some Excitement about the CP+ Show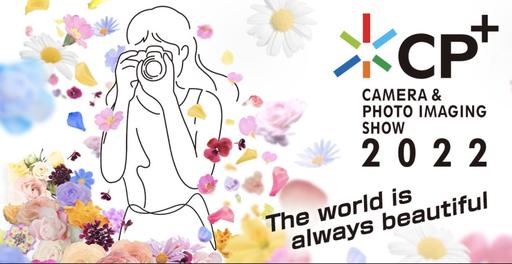 CP+ 2022 will be both an online and physical event this year. But I'm particularly interested in those companies showing up in person. Why, because I think they have the best odds of announcing something new that we would want to experience firsthand. I explain why in this first segment.
How to Update Your Camera's Firmware
You can read the entire article on Petapixel.
If you are a digital photographer, it is a good idea to make sure your camera's firmware is up to date to ensure you have a reliable device with the latest features and fixes. In this article, we will guide you step-by-step through updating your camera firmware.
The main reason I'm discussing this article is so that you have something to share with those you advise in your camera community (and as a reminder to you that maybe your firmware needs updating as well).
The article covers the basics nicely and has links to the update pages for: Canon, Nikon, Sony, Fujifilm, Panasonic, Olympus, Leica, and Hasselblad.
It's a pretty good reference post!
The 2022 TDS Workshop Season
We have great events lined up for this year, and there are a few more coming. Here's a recap of what we have so far:
April 2022 - Humboldt Redwoods Workshop (physical)
May 2022 - Infrared Photography Workshop (online event)
August 2022 - Ultimate B&W Photography Workshop (online)
Sept. 2022 - Eastern Sierra Photo Workshop (physical)
Nov. 2022 - Oregon Coast Photography Workshop (physical)
You can learn more about all of these events and register by visiting TheNimblePhotographer.com.
FUJIFILM INSTAX MINI EVO Hybrid Instant Camera - If You've Been Waiting for Instant, Now Is the Time
You can learn more and order the Instax Mini Evo here.
I've been following this camera since its announcement and have read favorable and lukewarm reviews about it. But now that its release date is here, Feb. 1, I'm going to chime in on why I bought it. First, a little marketing copy.
This innovative hybrid instant camera features 10 lens effect options and 10 film effect options, giving you up to 100 different ways to instantly create your own unique 2 x 3" photographs. You can experiment with vivid colors, add softness to the focus, adjust the exposure, alter the white balance, and even select a macro mode when the situation calls for a close-up.
Hybrid instant camera combines convenient digital image capture with traditional instant film output. This method allows you to shoot freely and print whenever desired or reprint an image as many times as desired.

Accepts INSTAX MINI instant film to produce 2.4 x 1.8" images on a credit card-sized, 3.4 x 2.1" sheet.

Fixed 28mm-equivalent lens offers a versatile wide-angle perspective and the f/2 aperture is well-suited for working in a variety of lighting conditions. The lens also has a 3.9" minimum focusing distance for working with close-up subjects.

Built-in rechargeable lithium-ion battery is used to power the camera and supports printing up to approximately 100 images per charge. It can be charged via USB in approximately 2-3 hours. Internal memory holds approximately 45 still images and a microSD/SDHC memory card slot can be used to expand storage capacity.

Direct Print: Print pictures from your smartphone Save Printed Images: Printed pictures from the camera can then be transferred and saved to your smartphone with an INSTAX frame Remote Shooting: Use your smartphone as a remote control and wirelessly release the camera's shutter from the app.

Measures 4.8 x 3.4 x 1.4" and weighs 10 ounces.

Metering: Multi, TTL 256-Zones; ISO: Auto, 100 to 1600; EV Comp -2 to +2 EV; 1/8000 to 1/4 Second in Auto Mode; 2/10-Second Delay; mini-SD card plus internal memory; Rear 3.0" 460k-dot LCD screen for live view compositions, menu navigation, and print selection.
And here's why I spent the $199 to buy the camera.
Virtual Camera Club News
Inner Circle Members: A big thanks to those who support our podcast and our efforts!
My Writing on Medium.com: I now have 51 published articles on Medium.com. And if you haven't visited the site, and enjoy good writing on a variety of topics, I suggest that you may want to take a look. You can just go to the home page and enter "Derrick Story" in the search field. And if you like what you read, then follow me!
The New Donation Kit for Carefree Shipping of Found Film Cameras - If you've discovered a film camera that's no longer being used, our new Donation Kit makes it easy to pack and ship. Just visit the Contact Form on thenimblephotographer.com, click the box next to Donating a Film Camera, and let me know what you have. In your note, be sure to include your shipping address.
Affiliate Links - The links to some products in this podcast contain an affiliate code that credits The Digital Story for any purchases made from B&H Photo and Amazon via that click-through. Depending on the purchase, we may receive some financial compensation.
Red River Paper - And finally, be sure to visit our friends at Red River Paper for all of your inkjet supply needs.
See you next week!
You can share your thoughts at the TDS Facebook page, where I'll post this story for discussion.