When you already own a Fujifilm X100V, it's hard not to compare it to the new Fujifilm X-E4. And unfortunately for the X-E4, the X100V is going to win that battle. It's just a better camera.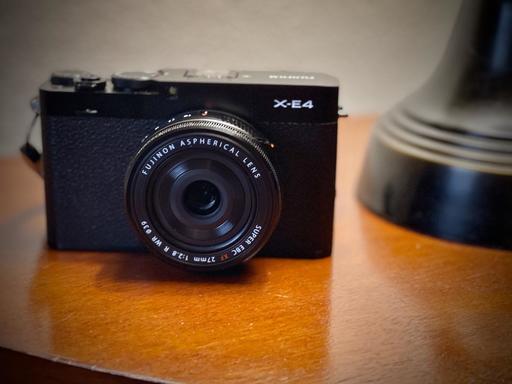 But there was one thing... I really like the bundled XF 27mm f/2.8 R WR lens that's been redesigned with a new aperture ring and weather resistance. It's a lovely optic that performed quite well.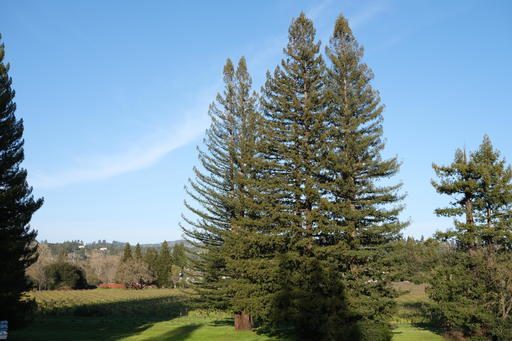 The 27mm on the E-X4 make it easy to stash the tandem in your pocket for a bike ride, hike, or urban adventure.
If you buy the pancake lens with the camera, you essentially get it for half price ($200 in the bundle, $400 separately). And oddly enough, that actually tempted me to reconsider the X-E4.
Now don't get me wrong, the X-E4 is a good camera. And as I mentioned earlier, if I didn't have the X100V, I might buy it with that compact 27mm. But I'm going to try one other combination first. I have a Fujifilm X-S10 on the way, and I'm going to mount the 27mm on it and do a little exploring with that tandem. The X-S10 provides in-body image stabilization, integrated flash, and a nice grip for my large hands.
Stay tuned. More to come on this front.
Product Links and Comments
There are product links in this article that contain affiliate tags. In some cases, depending on the product, The Digital Story may receive compensation if you purchase a product via one of those links. There is no additional cost to you.
You can share your thoughts at the TDS Facebook page, where I'll post this story for discussion.