Many camera manufacturers still include PC terminals on their enthusiast and pro bodies. This gift is often overlooked by photographers, which is unfortunate, because they're truly useful.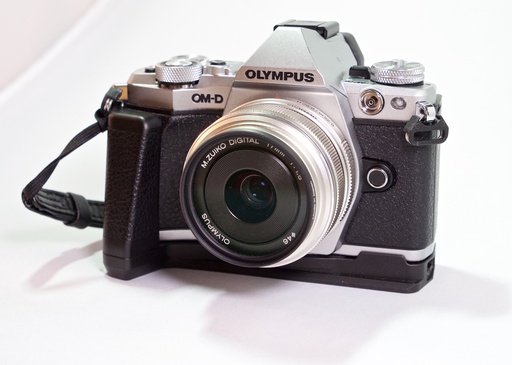 What is that connector on the upper right side of the camera? It's a female PC terminal that can be used to sync just about any flash.
I use the PC terminal for off-camera flash work when I don't need (or want) wireless. This is particularly handy at home or in the studio when I want to move the flash a few feet off the camera. Since I'm shooting in manual output mode anyway, all I need is clean synchronization between the flash and my mirrorless.
This allows me to use older flashes, or I can adapt any new flash with an inexpensive adapter. Sync speeds remain the same. I can get a clean exposure up to 1/320th of a second on my OM-D E-M5 Mark II.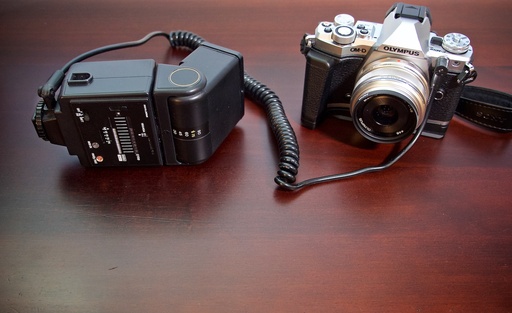 A favorite combination for studio work - The E-M5 Mark II connected to the venerable Sunpak 383 via a sync cord that has a PC terminal on the camera end and a plug that goes directly in the Sunpak on the other. These cords are cheap and readily available.
Adorama carries a variety of these cords, such as the Adorama 15' Coiled Sync Cord, PC Male to PC Female for $10.95. How many photo accessories can you purchase for that amount? My CowboyStudio NPT-04 Wireless Triggers include a female PC connector on the receivers, so they can serve double duty (wireless and cord connected), and that set only costs $31.
And in fact, I think it's a good idea to carry a quality PC Male to PC Mail Coiled Sync Cord with you, just in case you have to connect your wireless receiver to the camera if you experience radio malfunction. And we know that never happens...
The bottom line is that whether you use PC cords as an easy home studio solution, or for emergency backups in the field, it's nice to have these options. See if your camera has a PC connector on it. And think about how you can put it to use.
Want to Comment on this Post?
You can share your thoughts at the TDS Facebook page, where I'll post this story for discussion.