This is The Digital Story Podcast #718, Dec. 17, 2019. Today's theme is "Is Capture One Pro 20 the Logical Alternative to Lightroom?" I'm Derrick Story.
Opening Monologue
Among all the camera discounts and holiday hub-bub this December, there was some software news as well. Phase One released a major update to its photo management app, Capture One Pro 20. What's interesting about this latest version is that it's aimed squarely at disenchanted Lightroom photographers. Is it truly to logical alternative to Adobe products? I'll explore the possibilities on today's TDS podcast.
Is Capture One Pro 20 the Logical Alternative to Lightroom?
When I look at some of the refinements in Capture One Pro 20, no doubt they are hoping to lure a few Lightroom users their way. Things like the simplified color panel, more friendly crop tool, and even a keyboard shortcut change that matches Lightroom for switching from a single photo to thumbnails (G).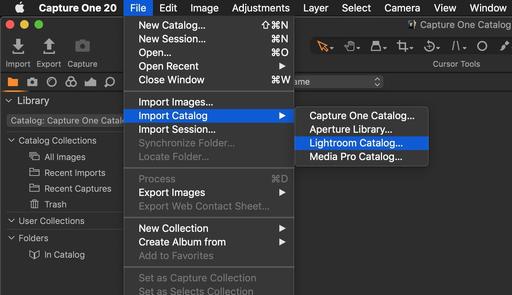 But is Capture One Pro the logical alternative? Let's take a look at five strengths of each application, then resume this discussion.
Capture One Pro 20 Strengths
RAW Processing. The hands down winner IMHO.
Layers and luminosity masks, so easy, so powerful.
Fully configurable workspaces - very customizable
Outstanding color tools, especially for portrait work.
Almost magical exposure controls, especially Contrast, Highlights, and Shadows.
Lightroom Strengths
HDR and panorama processing.
Cloud integration with outstanding mobile apps.
More training, 3rd party plugins, bigger ecosystem.
Price. Yes, believe it or not, I think Lightroom is more affordable.
Better integration with Photoshop and the entire Adobe ecosystem.
So if you're dissatisfied with Lightroom, the place to start is why are you looking to change?
If it's price, then you might want to stick with Lightroom. Capture One Perpetual license is $299. And let's say that I upgrade every other version. So to upgrade from version 11 is $199. So this investment should last me 48 month, provided that I only upgrade every other year. And the price still works out to $10.35 a month.
If I go with the subscription plan for C1P, which keeps me current through all the version, that will cost me $20 a month if I pay monthly, or $180 a year if I pay all at once. Again more costly than the $10 a month I'm currently paying for Lightroom, Photoshop, and LR Mobile.
If speed is your issue, I don't think you'll really be any happier with Capture One Pro. I never really notice a difference working on one app or the other.
So which one you use will most likely come down to features. In my case, I like the library management better in Capture One, not to mention the RAW processing.
But, I also have Lightroom for my panoramas, cloud connectivity, and HDR processing.
If I had to choose just one, I would pick Capture One Pro. But I'm glad that I don't have to do that. Because there are a lot of things that I like about Lightroom as well.
Adobe Photoshop for iPad gets AI-powered Select Subject feature
You can read the entire article here on DP Review.
At launch, Adobe said more powerful features would be added over time and back in November the company Adobe provided more detail on timelines and features that are to come.
As promised, the AI-powered Select Subject feature which lets you isolate objects in the scene from the background has now been made available. In most cases, a selection can be made just with one tap, even if the subject has a complex outline. In a second step filters or other edits can be applied to either the isolated subject or the background.
Adobe says the function works and performs on the same level as for the desktop version, despite the iPad's processing limitations. Machine learning was used to train the tool's algorithms using a wide range of objects and scenes but the company says it is still working on optimization for difficult subjects like hair or fur.
Additionally, the app has been updated with faster cloud upload and download some user interface tweaks. More information is available on the Adobe website.
Do You Have a Film Camera that Needs a Good Home?
Over the last year, I've received donations from TDS members who have film cameras that need a good home. What I do is inspect the items, repair and clean as I can, then list them in TheFilmCameraShop where I can find a good home for them. If you're interested in donating, please use the Contact Form on TheNimblePhotographer site. And thanks for you consideration!
Updates and Such
Inner Circle Members: A big thanks to those who support our podcast and our efforts!
LA Street Photography Experience - This 3-day event on March 13-15 is going to be exciting. If you want to join Mike and me this coming March, just visit the information and registration page, or go to www.thenimblephotographer.com and click on the Workshops link, or go to the Olympus site - no matter how you get there, Mike and I are looking forward to working with you this coming Spring.
How to Watch Photos for macOS Catalina and iPadOS - Learn everything you need to know about Photos for the Mac and iPad by checking out my latest course on LinkedIn Learning and on lynda.com. This course is perfect for Mac and iPad based photographers who shoot with iPhone, Mirrorless, and DSLR cameras. It covers both photography and movies. And if I say so myself, it's a lot of fun.
B&H and Amazon tiles on www.thedigitalstory. If you click on them first, you're helping to support this podcast. (The Digital Story is supported by its audience. When you purchase through links on our site, we may earn an affiliate commission.) And speaking of supporting this show, and big thanks to our Patreon Inner Circle members:
Affiliate Links - The links to some products in this podcast contain an affiliate code that credits The Digital Story for any purchases made from B&H Photo and Amazon via that click-through. Depending on the purchase, we may receive some financial compensation.
And finally, be sure to visit our friends at Red River Paper for all of your inkjet supply needs.
See you next week!
More Ways to Participate
Want to share photos and talk with other members in our virtual camera club? Check out our Flickr Public Group. And from those images, I choose the TDS Member Photo of the Day.
Podcast Sponsors
Red River Paper - Keep up with the world of inkjet printing, and win free paper, by liking Red River Paper on Facebook.
Skillshare is an online learning community with thousands of classes for creators, entrepreneurs, and curious people everywhere. Get two months of learning for free by visiting www.skillshare.com/tds.
The Nimbleosity Report
Do you want to keep up with the best content from The Digital Story and The Nimble Photographer? Sign up for The Nimbleosity Report, and receive highlights twice-a-month in a single page newsletter. Be a part of our community!
Want to Comment on this Post?
You can share your thoughts at the TDS Facebook page, where I'll post this story for discussion.