I met Frederick Van Johnson at the Warriors game last night at Oracle Arena, each of us armed with our nimble photographer kits.
Frederick was sporting Google Glass and a Panasonic GX7. I had the OM-D E-M5. We swapped lenses back and forth using the Olympus 75mm f/1.8 and the Olympus 17mm f/1.8. I captured this image of Frederick working with the 75mm on his GX7.
Since I was toting the innocent looking Walking Man Shoulder Bag, I had no problem getting through security with my gear. Frederick, on the other hand, was traveling with his thinkTANK Photo SubUrban Disguise 30, and attracted the attention of the inspectors. He was delayed about 15 minutes entering the arena, but we finally met up in the Club right before tipoff.
I enjoyed swapping lenses and trying out the GX7. It's a fun camera that feels solid and sports a handsome design. Frederick had a chance to try out the Olympus 75mm prime on the GX7. It looked like a match made in heaven. He loved it, and I suspect he'll be purchasing one in the future.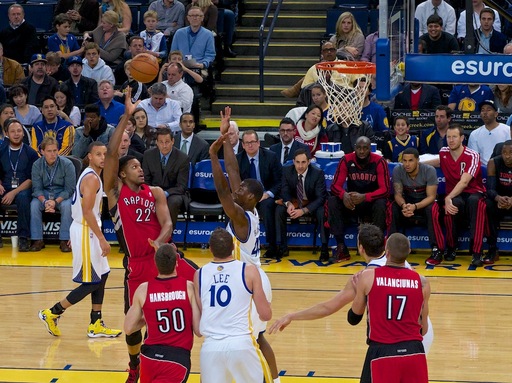 You can see for yourself how wonderfully sharp and fast this lens is (photo above). We were taking pictures from Row 16, and had no problem capturing the action.
Hopefully, I'll be able to post a movie soon that Frederick recorded with his Google Glass. Stay tuned.
---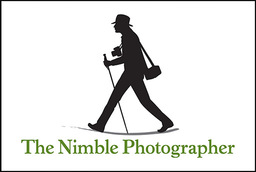 These kits have a high Nimbleosity Rating. What does that mean? You can learn about Nimbleosity and more by visiting TheNimblePhotographer.com.
Want to Comment on this Post?
You can share your thoughts at the TDS Facebook page, where I'll post this story for discussion.