This is The Digital Story Podcast #645, July 24, 2018. Today's theme is "FOPS and the New Mirrorless Revolution" I'm Derrick Story.
Opening Monologue
It makes total sense that the mirrorless revolution began without Canon and Nikon. On one level, that's what made it a revolution. FOPS - Fujifulm, Olympus, Panasonic, and later, Sony - previous underdogs, blazed the trail that many of us journey on today. But it was only a matter of time until the lords of the manor realized that they too must travel this road. And after a few notable detours, Canon and Nikon appear to be catching up. And when they do, the mirrorless revolution will enter phase two. But for reasons different than you might think. And that's our topic on today's TDS Photography Podcast.
FOPS and the New Mirrorless Revolution
2018 is a Photokina year, and the perfect stage for both Canon and Nikon to show off their full frame mirrorless cameras. Nikon has already begun to tease their release. And I'm sure that Canon isn't far behind.
So what does this mean for mirrorless photography? For enthusiasts, I don't think much. Many Canon and Nikon ex-patriots have already found new homes. And I doubt most of them would ever go back. Pros who had previously dismissed mirrorless bodies, however, should be keenly interested in these new offerings.
But don't expect Canon and Nikon to release anything truly innovative. That's not their gift to the community. Their machines will be powerful, robust, and feature excellent image quality. Something a pro can depend on.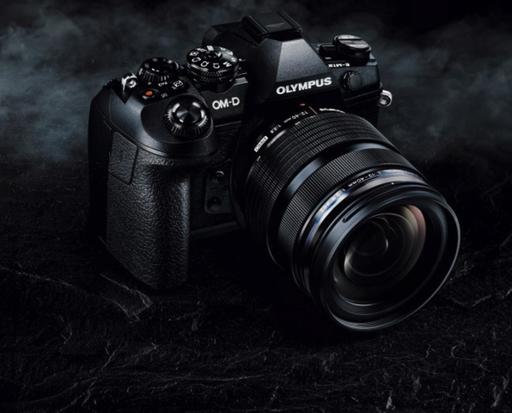 The real change will be led by FOPS (Fuji, Olympus, Panasonic, and Sony) and their response to the increased competition introduced by Canon and Nikon (Cankon). What might those changes look like? Here are 5 theories.
More Artificial Intelligence - This actually fights the battle on two fronts: smartphones and Cankon.

Seamless Smartphone Communication - We evolve from sending our images to our smartphones to just having them there.

Lower Price Points - FOPS already has a bigger mirrorless community base, so they should be able to leverage those numbers to offer more affordable hardware.

More Creative Modes - When you look at applications such as Luminar featuring alluring filters such as Image Radiance and Orton Effect, imagine if those filters were built into your camera?

Innovative Body Design - Mirrorless brought back the retro look. But they have other design opportunities as well, especially MFT bodies that can use smaller form factors.
Canon and Nikon re-entering the mirrorless space with quality products does not signal phase two of the mirrorless revolution in of itself. What they have already done with their saber rattling is to reenergize FOPS to take more risks and push their innovation envelope even further. And those four companies will lead the second wave of mirrorless.
Still Waiting for my Canon Rebate
On the June 11, 2018 TDS Podcast I mentioned that "I'm Taking the Canon PIXMA PRO-100 Rebate Challenge" and had mailed in all the required documents for my $250 rebate. I just checked the mail today, July 23, and still no rebate in sight. Here's what did happen this week.
I was urged by some listeners to visit the rebate site and check my status. I couldn't figure how to do that exactly, so I initiated a chat with one of their staff members. I was instructed to send an email to canonrebates@acbcoop.com - I did so only July 18. On July 20, I received the following response from them:
"Good Afternoon, You claim was received and approved. Please allow 1-2 weeks for card to mail." I'll keep you posted.
Testing the Sony RX100 VI
I had a nice surprise last week when the Sony Cyber-shot DSC-RX100 VI ($1,200) showed up at my door. It's a beautiful little camera with a 1" sensor and a 24-200mm zoom lens with a max aperture of f/2.8.
I'm shooting with it now, and I'm hoping to have a report as early as next week. Stay tuned.
Thanks for the Podcast Reviews
I recently asked folks to post a review on iTunes if they were so inclined to freshen up our list. Big thanks to Murlach, flatmacsurf, JohnF from CT, Fastidious 1, and Brook Craven for chiming in. Each wrote informative comments that will be truly useful to potential listeners. Awesome!
Do You Have a Film Camera that Needs a Good Home?
Over the last year, I've received donations from TDS members who have film cameras that need a good home. What I do is inspect the items, repair and clean as I can, then list them in TheFilmCameraShop where I can find a good home for them. If you're interested in donating, please use the Contact Form on TheNimblePhotographer site. And thanks for you consideration!
Thanks to Bill Armon, and others who have previously contributed their gear to TheFilmCamerasShop.
Updates and Such
I've updated our Directory to Portfolios by TDS Photographers page. Stop by and see what your peers are publishing.
You can become a member of our Inner Circle by clicking on this link or by clicking on the Patreon tile that's on every page of The Digital Story.
B&H and Amazon tiles on www.thedigitalstory. If you click on them first, you're helping to support this podcast. And speaking of supporting this show, and big thanks to our Patreon Inner Circle members:
And finally, be sure to visit our friends at Red River Paper for all of your inkjet supply needs.
See you next week!
More Ways to Participate
Want to share photos and talk with other members in our virtual camera club? Check out our Flickr Public Group. And from those images, I choose the TDS Member Photo of the Day.
Podcast Sponsors
Red River Paper - Keep up with the world of inkjet printing, and win free paper, by liking Red River Paper on Facebook.
Portfoliobox - Create the site that your best images deserve by visiting Portfoliobox. And get a 20 percent discount by using our landing page!
The Nimbleosity Report
Do you want to keep up with the best content from The Digital Story and The Nimble Photographer? Sign up for The Nimbleosity Report, and receive highlights twice-a-month in a single page newsletter. Be a part of our community!
Want to Comment on this Post?
You can share your thoughts at the TDS Facebook page, where I'll post this story for discussion.