There was a time when working with RAW files in a mobile device seemed like a crazy idea. But the processing power of today's handsets like my iPhone X has made this proposition quite feasible. And one of my favorite apps for this task is RAW Power 1.1, just released from Gentlemen Coders.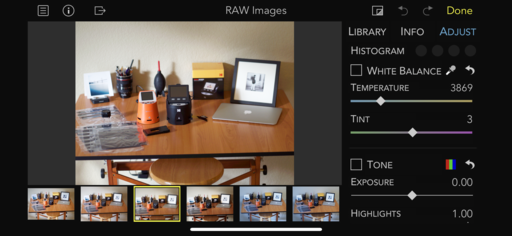 RAW Power 1.1 on an iPhone X.
RAW Power brings to iOS the impressive RAW decoding and editing that was formerly only available in Apple's Aperture professional photo application. Using adjustments like Boost, you can improve your images using this powerful core technology. It works great for Jpegs as well. Here's what's new in 1.1:
New "RAW Images" Smart Album and ability to filter any album to show just RAWs
View complete folder and album hierarchy
Export images to Files.app as TIFF-8 and TIFF-16, JPEG, and PNG
DPI and Compression preferences
Delete image in the single photo view ("1-up")
Greatly improved Share features
Improved Layout and UI with larger controls
"Gear Down" sliders for 10x more precision when adjusting
3D Touch in 1-Up
Full-size Curves adjustment in vertical screen mode
Show / Hide Thumbnails in Edit
Adjustable Thumbnail size in 1-up and Edit
Auto-histogram shows and hides itself to avoid covering the image
Revert Image feature greatly improved
Re-center button for Map
The improved user interface and the clever RAW Images smart album show that Gentlemen Coders is now focusing on our visual experience using the app as well as its under-the-hood muscle. You don't need an iPad to process and enhance your RAW files. I've been taking care of business right there on my iPhone X.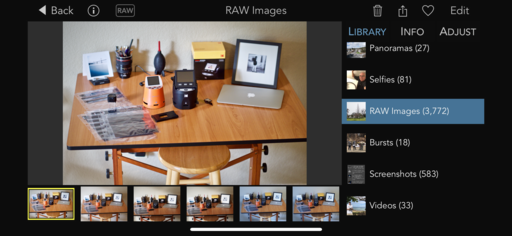 RAW Power 1.1 is free to download in the iTunes App Store on your device. I recommend purchasing the one-time in-app purchase, Advanced Adjustments Pack for $4.99 that unlocks Curves and a couple other controls. This software is a great value and a joy to use.
---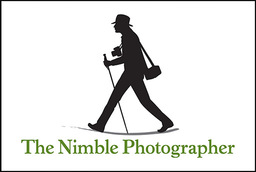 RAW Power 1.1 has a high Nimbleosity Rating. What does that mean? You can learn about Nimbleosity and more by visiting TheNimblePhotographer.com.
Want to Comment on this Post?
You can share your thoughts at the TDS Facebook page, where I'll post this story for discussion.