I'm heading north today for our workshop cabin at Lake Almanor, California. We're going to spend a day in Lassen National Park, then Burney Falls, with some pretty sweet side trips as well. I've packed my bag, and thought you might want a peek inside.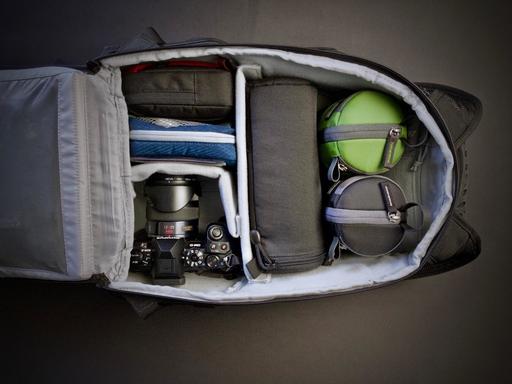 I'm going with the Olympus OM-D E-M1 Mark II paired with the Panasonic Lumix G X Vario 12-35mm f/2.8 zoom lens. I'm in a mix and match mood for this trip, combining Olympus with Panasonic, Think Tank with Lowepro, and tossing in a dash of Fujifilm for seasoning.
The long lens case contains the Olympus M.Zuiko Digital ED 40-150mm f/2.8 PRO lens. The two shorter Think Tank Lens Case Duo 5s are protecting my Olympus Digital ED 17mm f/1.2 PRO lens and the Olympus Digital ED 45mm f/1.2 PRO lens. I keep the 17mm in the green case and the 45mm in the black case so I know which one to grab without having to open it.
I'm also bringing the delightful Fujifilm XF10. It's great for quick shots, or when I have the telephoto on the E-M1 Mark II and don't want to change optics for a quick shot.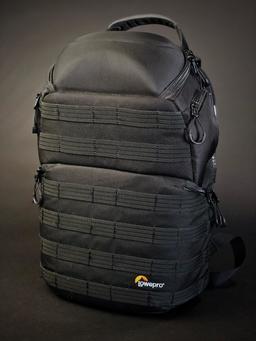 All of this is housed in the Lowepro ProTactic 350 AW backpack, which is just the right size for these types of assignments. This is the same bag that I used successfully for my trip to Cuba. It's handsome, rugged, and holds just the right amount of gear.
It also provides access from the top, and from both sides. I can easily get to both cameras and all three lenses without having to open the main back panel.
I'll definitely want a tripod for Burney Falls, and I've packed a few filters as well. So this rig should provide me with all the tools I need, without slowing me down.
In the coming days, I'll post some images from the workshop. I can't wait to start working with these great folks from our photography community. (Wish you were joining us!)
You can share your thoughts at the TDS Facebook page, where I'll post this story for discussion.