This is The Digital Story Podcast #620, Jan. 30, 2018. Today's theme is "Camera or Computer?" I'm Derrick Story.
Opening Monologue
Digital photography is this murky mix of technology and art. We see a picture, press the shutter, and record it. Then what? Unless we're using a smartphone, something else needs to happen. And that something is firing up a computer to complete our image. Since it's a noteworthy part of the process, why do we treat it like tires on a car? I explore that in today's TDS podcast.
Camera or Computer?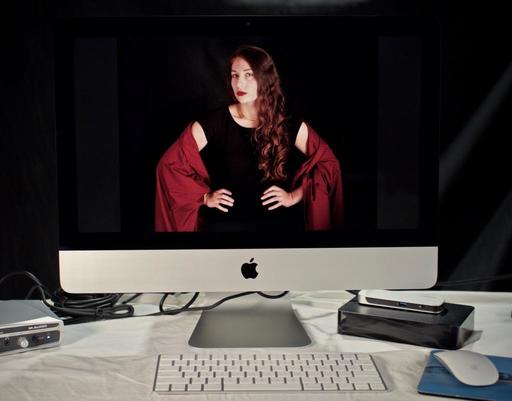 If I were to give you $1,000 right now and say that you could spend it on either a new camera, or a new computer, which are you likely to choose? My informal research has led me to the belief that you would choose a camera or a lens.
Why is this? I have five theories why when it comes to camera or computer, we choose camera.
Theory #1 - Computers suck.

Theory #2 - They are more utilitarian than cameras.

Theory #3 - Computers are messy.

Theory #4 - Computers are not as much fun.

Theory #1 - If we could live without computers we would. But we would never give up our cameras..
One of the reasons why we feel this way, however, is that we tend to hang on to old hardware while constantly adding new software. If we stayed a bit more current, our experience should be better, and in the end we'd be more efficient and happy. Maybe.
A Review of the Olympus Super Fan Weekend in San Francisco
This past Friday, I spent a day with the Olympus community for their Super Fan Event in San Francisco. Here's what I learned.
The San Francisco Street Photography Workshop
San Francisco Street Photography - April 26-28, 2018 - We'll work entirely on location in San Francisco. Our hotel in picturesque Union Square will serve as our headquarters during the event. No rental car will be necessary. We'll explore the City's hidden treasures and capture them through our lenses. As always, we're adding new shooting locations again this year, including twilight assignments. This is San Francisco like you've never seen it before. And as a bonus, Olympus Visionary Mike Boening will be joining the teaching staff and leading sessions on street shooting and night photography. Two instructors, three days, and all for just $695. (That's right, it's 3 full days in one of the most photogenic cities in the U.S.)
The 2018 Nimble Classroom Series
The 2018 Nimble Classroom Series begins in February. Here are the first three sessions:
Layers in Capture One Pro 11 - Feb. 10
BUILD YOUR DIGITAL DARKROOM WITH PHOTOS - MARCH 10
Digital Asset Mgmt with Luminar - April 21
You can sign up right now for each of these and reserve your spot. Only 6 participants per class.
Updates and Such
Three new training videos are now posted for our Patreon Inner Circle Members:
Tips for Importing Images into Photos for macOS
Using Gradient Masks in Luminar
Working with Light Adjustments in Capture One Pro
You can become a member of our Inner Circle by clicking on this link or by clicking on the Patreon tile that's on every page of The Digital Story.
B&H and Amazon tiles on www.thedigitalstory. If you click on them first, you're helping to support this podcast. And speaking of supporting this show, and big thanks to our Patreon Inner Circle members:
And finally, be sure to visit our friends at Red River Paper for all of your inkjet supply needs.
See you next week!
More Ways to Participate
Want to share photos and talk with other members in our virtual camera club? Check out our Flickr Public Group. And from those images, I choose the TDS Member Photo of the Day.
Podcast Sponsors
Videoblocks - Go to videoblocks.com/digitalstory to get all the stock video, audio, and images that you can imagine for just $149. Save on millions of studio-quality clips, tracks, and graphics.
Red River Paper - Keep up with the world of inkjet printing, and win free paper, by liking Red River Paper on Facebook.
The Nimbleosity Report
Do you want to keep up with the best content from The Digital Story and The Nimble Photographer? Sign up for The Nimbleosity Report, and receive highlights twice-a-month in a single page newsletter. Be a part of our community!
Want to Comment on this Post?
You can share your thoughts at the TDS Facebook page, where I'll post this story for discussion.