This is The Digital Story Podcast #583, May 9, 2017. Today's theme is "What Separates You from the Other Guy" I'm Derrick Story.
Opening Monologue
There are millions of smartphone cameras out there clicking billions of photos every year. Styles range from snaps of a sweetheart to attempts at fine art. Now, more than ever before, everyone is a photographer. Which is great, that is, unless photography is your craft. And if it is, how do you distinguish your work from those who don't know the difference between an f-stop and a bus stop. Thoughts about this, and more, on today TDS podcast.
What Separates You from the Other Guy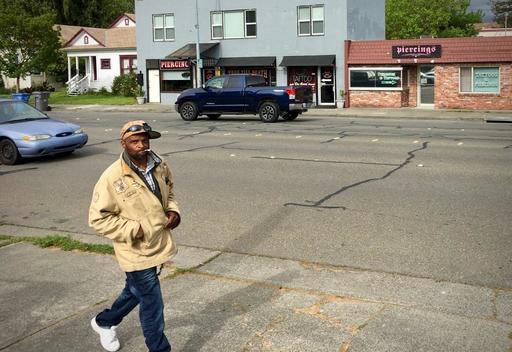 My friend Oliver is staying at the studio during his visit here from Germany. When he first arrived, I was showing him around the place, and he noticed the film cameras I had out for testing.
"You're shooting film," he asked.
"Yes I am," I answered. "For both fun and business."
I then told him about TheFilmCameraShop on Etsy that I run. After I laid out the whole gameplan to him, he asked,
"Why wouldn't people just buy something dirt cheap on eBay rather than paying a bit more from you?"
"It's all about quality and consistency," I replied. "When you buy on eBay, you really don't know what you're going to receive. Believe me, I know firsthand. But when you make a purchase from TheFilmCameraShop, you know that you're going to get a clean, properly functioning camera that is packed nicely and arrives on time. And judging by the popularity of the store, those qualities are important to a lot of people."
This is the same approach that I apply to working with clients, and to making pictures. And if you're interested in distinguishing your work from others, you might want to think about these five suggestions.
Practice using the best light possible - I still can't believe what a big difference a few steps make. I'm also looking for the best angle of light, and by looking at my series of photos, it makes a big difference. And remember, if a different angle makes a minor improvement to your eyes, it will be even more so for the camera.

Compose with great care - Pay attention to distracting background elements, look at all four corners of the frame, and think about the highlight and shadow areas.

Post production is important - Whether it's taking advantage of the filters and adjustments in Instagram or the advanced controls in Lightroom and Luminar, post production matters.

Presentation elevates - I've taken my Instagram shots, printed and framed them, then marveled how absolutely different they look.

Take pride in your work - Pride won't serve you well in relationships, but it's very useful when it comes to producing beautiful images.
Me and My Sekonic Lightmeter
I've been getting to know a Sekonic Speedmaster L-858D-U handheld light meter. I'll start digging into the particulars of this device in next week's show. But before I do that, I thought we should cover why someone would want to use a handheld meter in the first place.
Not limited to reflected light readings. The meters in our cameras are quite good. But they only can measure reflected light, which can be influenced by color, and often needs to be compensated for.

Incident light readings measure directly from the source. In this case, you point the meter directly at the light source and measure. So colors, highlights, and dark areas don't influence the measurement.

Can measure flash output. Again, our cameras have TTL flash metering, and again it can be easily fooled. Whereas a separate handheld meter can read the light from the flash itself.

Handheld meters can help you balance ambient light and flash output in ways that you never dreamed before. And once you find the magic formula for your work, you can repeat it time and time again because you working with actual light measurements.
At first you may thing that handheld light meters would be used primarily for commercial work. And it's true, they are used there. But when you really want to get creative and balance various light sources for a truly creative effect, they are indispensable.
We'll dig deeper into this subject next week. If you want to learn more about the Sekonic Speedmaster L-858D-U handheld light meter, visit the link in these show notes.
Olympus announces significant firmware updates for OM-D and PEN cameras
Imaging-Resource.com reports: "Olympus has announced significant firmware updates that enhance the performance and capability of the OM-D E-M1 Mark II, the OM-D E-M5 Mark II, the PEN-F and select Zuiko Pro and Premium lenses. These updates are available immediately, and for the OM-D series cameras includes true compatibility with the Profoto Air Remote TTL-O, a new "Save Settings and Mysets" which preserves camera settings on a computer (currently on the E-M1 Mark II, but now available for the E-M5 II and PEN-F), and a midtone adjustment function which has been added to Highlight & Shadow control.
With the update, the PEN-F will offer touch-to-select Art Filters while viewing the effect in real time, and you can set the slowest shutter speed allowed before the camera raises the sensitivity in ISO Auto. For the E-M1 Mark II specifically, High Res Shot and Focus Stacking Modes are now compatible with non-Olympus flashes, and AF HOME settings are saved when the camera is turned off. The E-M5 Mark II is upgraded to Version 3.0, while the PEN-F makes its way to Version 2.0.
Updates and Such
Big thanks to all of our Patreon members! I was able to pay for the podcast server and the backup system from last month's pledges. Your contributions are making a positive impact.
Registration invitations have gone out to Reserve List members for the Autumn in Wine Country Photography Workshop. If you are on the Reserve List, but didn't get your invite, please contact me. You can learn more about the workshops by visiting the TDS Workshops Page.
B&H and Amazon tiles on www.thedigitalstory. If you click on them first, you're helping to support this podcast. And speaking of supporting this show, and big thanks to our Patreon Inner Circle members.
And finally, be sure to visit our friends at Red River Paper for all of your inkjet supply needs.
See you next week!
More Ways to Participate
Want to share photos and talk with other members in our virtual camera club? Check out our Flickr Public Group. And from those images, I choose the TDS Member Photo of the Day.
Podcast Sponsors
Sekonic Light Meters - Learn more about the amazing Sekonic Speedmaster L-858D-U handheld light meter by listening to next week's show and visiting the Sekonic web site.
Red River Paper - Keep up with the world of inkjet printing, and win free paper, by liking Red River Paper on Facebook.
The Nimbleosity Report
Do you want to keep up with the best content from The Digital Story and The Nimble Photographer? Sign up for The Nimbleosity Report, and receive highlights twice-a-month in a single page newsletter. Be a part of our community!
Want to Comment on this Post?
You can share your thoughts at the TDS Facebook page, where I'll post this story for discussion.