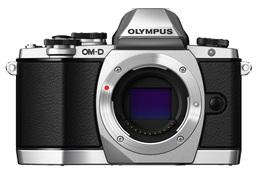 Apple released Digital Camera RAW Compatibility Update 5.06 that adds Raw support for the following cameras.
Nikon COOLPIX P340
Nikon 1 V3
Olympus OM-D E-M10
Olympus STYLUS 1
Panasonic LUMIX DMC-GH4
Sony Alpha ILCE-7S
Sony Alpha ILCE-5000
Sony Alpha ILCE-6000
Sony Alpha SLT-A77 II
Sony Cyber-shot DSC-RX100 III
This is great news for Aperture (and iPhoto) users shooting with one of those cameras -- in my case the Olympus OM-D E-M10. After you install Update 5.06 via the App Store, relaunch Aperture and enable the Adjustments tab.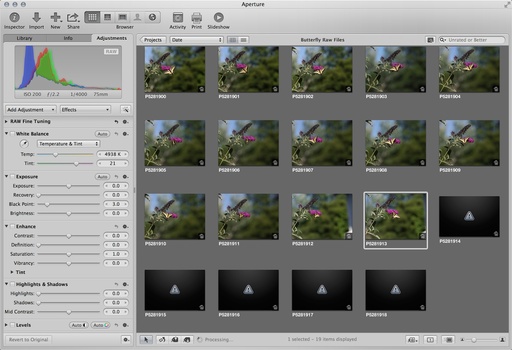 With the Adjustments tab enabled, you can click on each thumbnail to bring it to life. I use the arrow key to move from image to image.
Aperture Tips and Techniques
To learn more about Aperture, check out my Aperture 3.3 Essential Training (2012) on lynda.com. Also, take a look at our Aperture 3 Learning Center. Tons of free content about how to get the most out of Aperture.
---
The Digital Story on Facebook -- discussion, outstanding images from the TDS community, and inside information. Join our celebration of great photography!
---