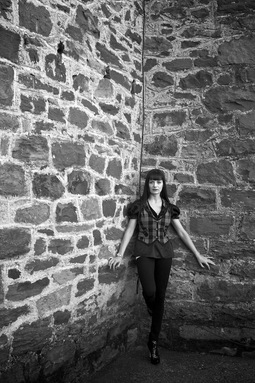 Lowepro is sponsoring a 1-Day Photo Workshop with SF Giants Staff Photographer Andy Kuno and yours truly on Dec. 28, 2011 in San Francisco, CA.
This event was designed to be offered only to Lowepro Preferred Photographers, but since I'm the Evangelist, I can share the news with a few of my friends (which happens to be our virtual camera club). All you have to do is sign up as a Lowepro Preferred Photographer, which is free and has great benefits anyway. Once you do that, you can reserve a spot for the workshop. Here's the official scoop from Lowepro:
We start the day with two morning sessions that will be one-hour classroom style.
Derrick will teach Environmental Portraiture. There are backdrops and settings in the city that you could never emulate in the studio. The trick is knowing how to work efficiently with your lighting and your subject. In this class we'll review techniques for environmental portraiture and then hit the streets with a professional model to test those ideas.
Andy will speak about the 2010 World Series experience, some of his favorite sports images over the years, as well as action photography shooting techniques.
After lunch, which is included, you'll head out into the field with each photographer doing hands on photography of what was just covered in the classroom.
So you get one shoot with me, then we switch groups, and you get the second shoot with Andy. We have some great spots scouted out in SF. The class itself will be at Joby headquarters. And, if all that wasn't good enough, lunch is included.
To register, go to the sign up page, pay your $27.37, and make plans to hang out with me, Andy Kuno, and the Lowepro staff on Dec. 28. Limited to 25 seats. It's going to rock. Seriously.