Yes, it has some templates that you'd never consider for a moment, but iMovie '11 is a good tool for fast video production, especially for DSLR shooters who don't want to mess with transcoding (you get to edit natively in H.264).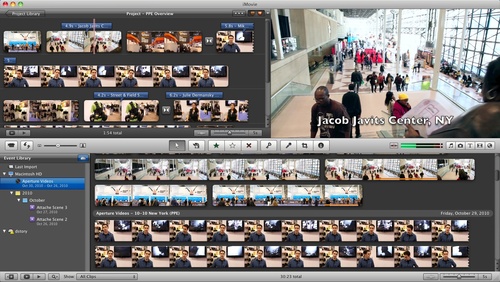 iMovie '11 interface. Click on image for larger version.
I found this quick-read review of iMovie '11 on Canon 5D Tips that covers the "good" and "less good" aspects of this app. My experience mirrors this review.
I've been using iMovie '11 in the field on a MacBook Air, and have enjoyed the experience. I did hit a limitation trying to use iMovie '11 to manage my Aperture movies (read the comments that follow the article), but for fast video production, iMovie '11 has been easy to learn and includes lots of nice features. And you can't beat the price.
---