This is The Digital Story Podcast #526, April 5, 2016. Today's theme is "Is Aperture Priority the Ultimate Exposure Mode?" I'm Derrick Story.
Opening Monologue
Of all the exposure modes, I think Aperture Priority offers the best convergence of control and convenience. I like it because it keeps my head in the composition game without killing my creativity. In fact, I'm a far more expressive photographer in Aperture Priority mode. We lead off today's show with a closer look why.
Is Aperture Priority the Ultimate Exposure Mode?
Practically every camera offers Aperture Priority. You set the f/top and the camera sets the shutter speed. It's so simple, yet shooting in this mode is bound to improve your pictures. Here are some reasons why.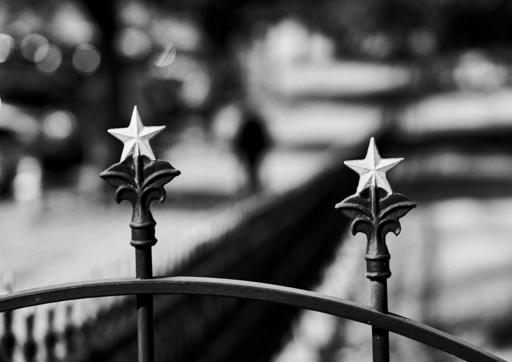 Controlling Depth of Field. This is the biggie. Not every composition should have a soft background, nor should it be sharp from front to back. What works best for your subject?

Lens Performance. Most of my SLR optics are best at 5.8 to 11. But my Micro Four Thirds lenses are ideal at f/4 and not stopped down.

Keeps You In Touch with Your Camera. Have you ever drifted off while shooting without any idea of what's going on with your camera?

Natural Vignetting. Many lenses, especially those without in-camera correction, will vignette slightly wide open. You can use this to your advantage for portraits.

Motivates You to Shoot With Primes. As you get more hooked on Aperture Priority shooting, primes become more desirable because of their wider latitude of exposure settings.
In the News
Fujifilm releases several camera and lens firmware updates - covered by DP Review.
In addition to the X-Pro2 firmware update we reported on last week, Fujifilm has released a number of firmware updates for several lenses and camera bodies: the X-Pro1, X-Pro2, X-M1, X-E1, X-A1, and X-A2, as well as the XF 50-140mm F2.8 and XF 100-400mm F4.5-5.6 R LM OIS WR lenses. Changes and firmware versions vary based on model, but most camera body updates simply add support for a focus limiter function on the XF 100-400mm F4.5-5.6.
Member Quotes of the Week
Intelligent comments culled from The Digital Story Facebook page.
In regard to last week's Facebook Post: "Choosing to Go It Alone," we had some terrific comments, and I want to share them with you now.
Charles wrote: "Good for you Derrick and the best of luck. Although I switched to digital about a dozen or so years ago, I spent more years as a film photographer (Kodachrome 25, 64, and the 'high speed' 200) and will happily follow the analogue story."
Chris added: "I'm now in a position to start scanning my slides they're from back in 1981 onwards my latest love is a 1950s Mamiya 6 folder - film photography is FAR from gone! Bring it on Big D."
John kicked in: "I recently had my Nikon FE2 refurbished. My first camera was an oatmeal box pinhole. I miss the smell of chemicals and the feel of working under a red tinged light. Looking forward to seeing what you create!"
And finally Andrew wrapped it all up by commenting: "Good luck with this new venture. My film camera collection keeps growing. Your new site is probably going to do nothing to stop that trend."
Post your thoughts on our Facebook page. Believe me, I read them. Also, we have a question going on Facebook right now: "If you had to pick one film camera from the past, that you craved, but couldn't afford, what would it be?"
Editing Extensions Update
There's been another rush of editing extensions recently added to the Mac App Store. If you haven't checked lately, just enter "Editing Extension" in the search field. My current count of legitimate extensions is about a dozen. I just reviewed Color Filters on TDS. I really like it a lot. And don't forget about my lynda.com training, Photos for OS X Essential Training.
Updates and Such
In Aperture Exile? Easing the change to Capture One, with guest Derrick Story - I'll be the special guest on an upcoming Capture One Pro webinar on April 13 at 9:00 AM PDT. The webinar is free, and you can sign up here.
Eastern Sierra Reservation Forms Went Out - I sent out the workshop reservation forms to the Reserve List this weekend. If you were on the list and didn't get a form, please send me an email. The Eastern Sierra photography workshop begins Thursday evening, Oct. 20 and runs through Sunday, Oct. 23rd. If you want to get on the next round reserve list, then go to the TDS Workshops page and use the Send Me Info form to get on the list.
And finally, be sure to visit our friends at Red River Paper for all of your inkjet supply needs.
See you next week!
More Ways to Participate
Want to share photos and talk with other members in our virtual camera club? Check out our Flickr Public Group. And from those images, I choose the TDS Member Photo of the Day.
Podcast Sponsors
Red River Paper - Keep up with the world of inkjet printing, and win free paper, by liking Red River Paper on Facebook.
ImageFramer Take your photos to the next level with ImageFramer. Visit www.apparentsoft.com today.
MacPaw Creators of CleanMyMac 3 and other great software for Apple computers. Visit www.macpaw.com today.
The Nimbleosity Report
Do you want to keep up with the best content from The Digital Story and The Nimble Photographer? Sign up for The Nimbleosity Report, and receive highlights twice-a-month in a single page newsletter. Be a part of our community!
Want to Comment on this Post?
You can share your thoughts at the TDS Facebook page, where I'll post this story for discussion.