The Pinwide wide angle pinhole cap for micro four thirds cameras (Olympus PENs and Panasonic G Series) gives photographers the traditional feel of pinhole photography with the flexibility of digital imaging.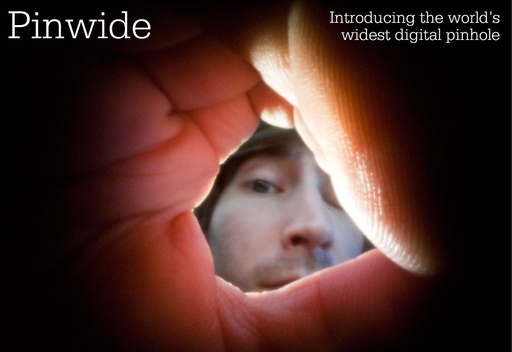 "The heart of Pinwide is its flawless pinhole aperture. Made with the same precision etching technology used to manufacture semiconductors, our perfectly round pinhole was selected after extensive testing to ensure the highest sharpness."

Plus you get very wide coverage with the equivalent of a 22mm lens and that exceptional depth of field that comes with pinhole photography. I've ordered mine for $39.95 directly from the site, and I'll post some images once I receive the Pinwide.
---