After spending the bulk of my Saturday organizing the pictures I've captured over the last three weeks, I'm reflecting on archiving in the digital age.
Generally, I'm not someone who waits to get home before I start organizing my work. On my trip to Hawaii, for example, I rated all of my images, and updated the metadata for all of the "keepers" while I was still on the road. So it's not like I'm starting from ground zero once I'm at my desktop computer.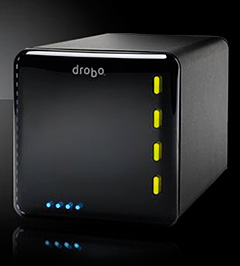 As I think back to the "old days" of sorting slides, marking them with a Sharpie, then putting them into sleeved binders, I have to say that archiving in the digital age is neither better nor worse. It's different.
With digital, my pictures are easier to retrieve up the road thanks to metadata and great browsing tools such as Aperture, Bridge, and Lightroom. I can multitask (unload the suitcase and start the wash) while files are being copied to backup drives. And I find that I'm making presentations and prints faster that I used to in the analog days.
On the other hand, I'm more nervous about hard drives crashing and optical discs going bad than I ever was about properly stored film. So I'm constantly looking for affordable redundant solutions to put my mind at ease. And those tools cost money. And I'm still not sure about my "return on investment" for all the time I spend writing captions and keywords. Maybe I'm just not taking advantage of that work properly yet.
I'll tell you when digital feels good though. When I really need to find a particular image quickly, and I actually locate it. So, I guess spending some time on the weekend toward this endeavor is not really wasted after all. Maybe I'll go take more pictures today.
---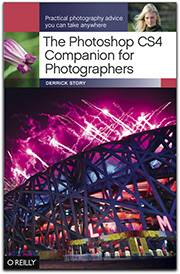 Learn what photographers need to know to organize and edit their images with Photoshop CS4. Take a look at The Photoshop CS4 Companion for Photographers. It fits in your laptop bag and is very easy on your wallet.
---
Technorati Tags: backup, Derrick Story, digital photography, Photoshop CS4 Companion for Photographers, Technology, The Digital Story