This is The Digital Story Podcast #703, Sept. 3, 2019. Today's theme is Fast Glass, Classic Lighting, and More." I'm Derrick Story.
Opening Monologue
How often can you say that you scored a true bargain on a brand new piece of photo equipment? Well, I did, with the Kamlan 50mm f/1.1 lens. And I'm going to tell you why today. Plus, I spent some time on Sunday studying portraits painted by Peter Paul Rubens, and as a result, I have a few insights to share. All of that, and more, on today's TDS Photography Podcast.
Fast Glass - The Kamlan 50mm f/1.1 Lens for Mirrorless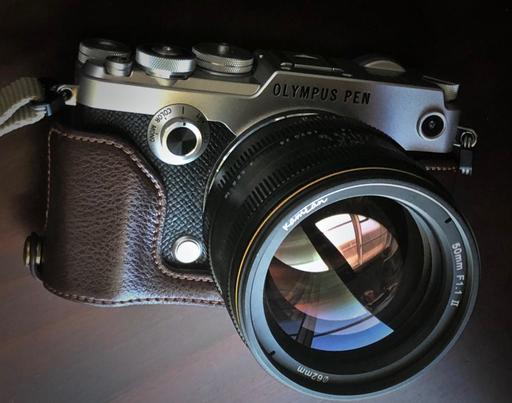 I purchased the optic on Kickstarter for $199 with metal lens hood and 62mm ND4 filter. It's now showing up on on Amazon for $249 (without the ND filter), and I'm sure we will see it plenty of other places. I've been shooting with it on my OM-D E-M5 Mark II, and I can tell you, this lens is the real deal.
It's designed with 8 elements in 7 groups, 11 aperture blades that form a beautiful circular opening, weighs about 600 grams, and is available in Micro Four Thirds, Sony E, Fuji XF, and Canon EOS-M mounts.
The manual focusing in well-dampened and a pleasure to use. The "clickless" aperture ring turns smoothly allowing for "aperture racking" in video work.
Here are five things that I've learned shooting with it.
You Don't Always Need Autofocus - The MF Kamlan isn't going to replace my AF Olympus 45mm optics, but I did discover that for certain types of photography, manual focus is just fine. In fact, I enjoyed it.

Lens Hoods Should Be Included - I think that it's BS that we should ever have to buy a lens hood after purchasing a brand new optic. Not only does the Kamlan ship with a handsome metal lens hood, it's reversible as well.

I Am a Sucker for Big Honkin' Polished Optics - I could look at that 62mm front objective lens all day.

On Olympus, the 2X Doubler Helps for Focusing - Unfortunately I could not figure out how to get any of the functions in MF Assist to work. But the 2X Digital Tele-converter does a fine job of helping with precise focusing. I assigned it to a Function button so that I could easily turn it on and off.

Lens Info Setting is a Beautiful Thing - I love being able to have basic metadata for my MF lenses, and this setting allows that to happen.
I have captured many images with the Kamlan 50mm f/1.1 Mark II, and I have to say that I really like the pictures. It is sharp where I need it, and dreamy where I don't.
I think all mirrorless shooters would enjoy this optic. But it is especially appealing for Micro Four Thirds photographers.
Do You Have a Film Camera that Needs a Good Home?
Over the last year, I've received donations from TDS members who have film cameras that need a good home. What I do is inspect the items, repair and clean as I can, then list them in TheFilmCameraShop where I can find a good home for them. If you're interested in donating, please use the Contact Form on TheNimblePhotographer site. And thanks for you consideration!
The Lighting of Peter Paul Rubens
During a visit on Sunday to the Legion of Honor Museum in San Francisco, I spent some quality time with the paintings of Peter Paul Rubens and other Flemish artists from the early 1600s. And what I enjoyed most viewing their work? The lighting!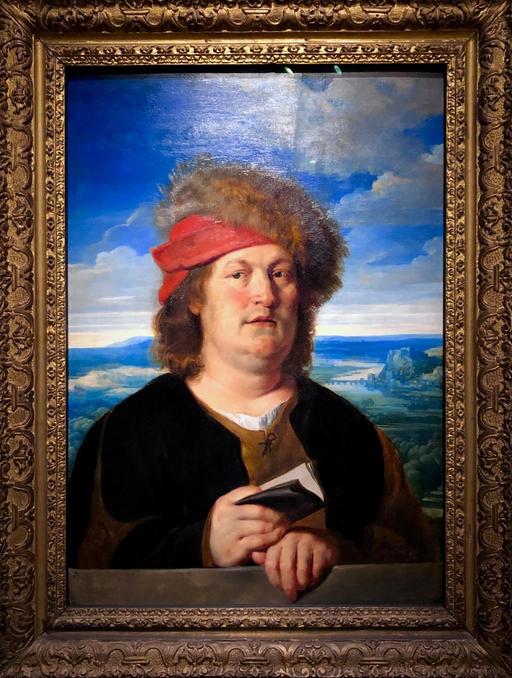 I posted a sample of one of my favorites: Portrait of Paracelsus from 1615. This light is coming down from an angle on the left side while the face is turned slightly to the right, exposing more of the left side.
The eyes are not straight ahead, but looking back to the left. There is some shadow from the nose on the right side, as well as shadow on the neck and right side of the face. But it isn't too harsh. More like the effect that we would get from using a white reflector for fill.
The effect is quite pleasing, and definitely worth playing with for portraits of men, boys, and girls.
B&H Deal of the Week: Olympus TG-6 for $50 Off
If you have an outdoor adventure in the works, you may want to bring along an Olympus Tough TG-6. It's:
Waterproof-rated to IPX8 for use underwater to depths of 50' / 15m
Freezeproof to temperatures as low as 14°F / -10°C
Shockproof to falls from 7' / 2.1m high
Crushproof to withstand up to 220 lbf / 100 kgf of pressure
Dustproof-rated to IP6X to protect the internal components of the camera
And right now, you can get it for $399 - $50 off!. That's a great deal!
New Nimble Podcast: Musician Monique DeBose
I've just posted my conversation with Monique DeBose, award-winning playwright and Jazz-R&B-pop singer/songwriter, who has toured and entertained audiences throughout Europe, India, and Asia. Her third album-The Sovereign One - debuted at #2 on the iTunes Jazz Charts.
You will definitely want to tune in for this one!
Updates and Such
Inner Circle Members: A big thanks to those who support our podcast and our efforts!
B&H and Amazon tiles on www.thedigitalstory. If you click on them first, you're helping to support this podcast. And speaking of supporting this show, and big thanks to our Patreon Inner Circle members:
And finally, be sure to visit our friends at Red River Paper for all of your inkjet supply needs.
See you next week!
More Ways to Participate
Want to share photos and talk with other members in our virtual camera club? Check out our Flickr Public Group. And from those images, I choose the TDS Member Photo of the Day.
Podcast Sponsors
Red River Paper - Keep up with the world of inkjet printing, and win free paper, by liking Red River Paper on Facebook.
The Nimbleosity Report
Do you want to keep up with the best content from The Digital Story and The Nimble Photographer? Sign up for The Nimbleosity Report, and receive highlights twice-a-month in a single page newsletter. Be a part of our community!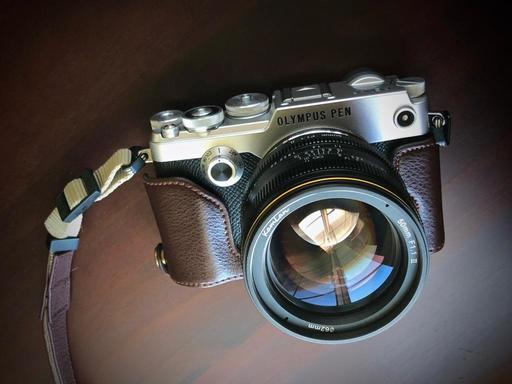 Want to Comment on this Post?
You can share your thoughts at the TDS Facebook page, where I'll post this story for discussion.