The 6mm f/2.4 camera on the iPhone X is a welcome addition for those of us previously using single-camera handsets. Have the option to use a stabilized mild telephoto in addition to the wider lens is helpful not only for portraits, but for landscape work as well.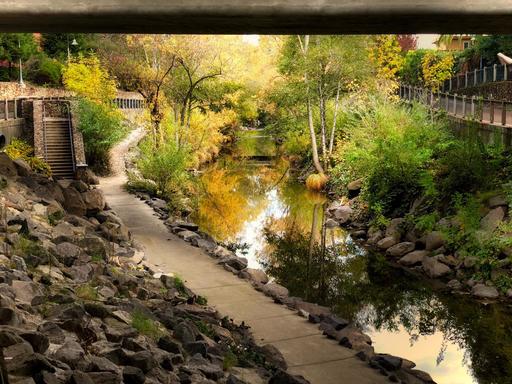 "Under the Bridge" - Captured with the 6mm camera on an iPhone X at f/2.4. Photo by Derrick Story.
And since the recorded image goes directly into my Photos for macOS library, I can finish off the image using the Luminar editing extension. The workflow is very fast, and the results are appealing.
This is not to say that I'm ditching my mirrorless. But when I went for a bike ride the other morning, all I had was my iPhone X in my pocket. And thank goodness I didn't have to pass on this shot just because I didn't bring my full camera kit with me.
Photos for macOS as Your Digital Darkroom
You can learn more about using Luminar as an editing extension in my lynda.com training, Photos for macOS: Advanced Editing Extensions.
And if you'd prefer to cozy up with a book, check out The Apple Photos Book for Photographers that features chapters on basic editing, advanced post processing, and editing extensions.
You can share your thoughts at the TDS Facebook page, where I'll post this story for discussion.