This is The Digital Story Podcast #675, Feb. 19, 2019. Today's theme is "Canon EOS RP - Mirrorless Rebel or Modern 5D?" I'm Derrick Story.
Opening Monologue
The ground is still shaking from Canon's announcement of a full-frame mirrorless camera for $1,300. Are they bringing their successful Rebel strategy to the mirrorless space, or is this something more? Also, a follow-up and correction to last week's show on copyright protection. All of this, and more, on today's TDS photography podcast.
Canon EOS RP - Mirrorless Rebel or Modern 5D?
One of Canon's best marketing moves was creating the Rebel brand, long before digital. This gave them the ability to introduce new technology in a less rugged package for a very affordable price.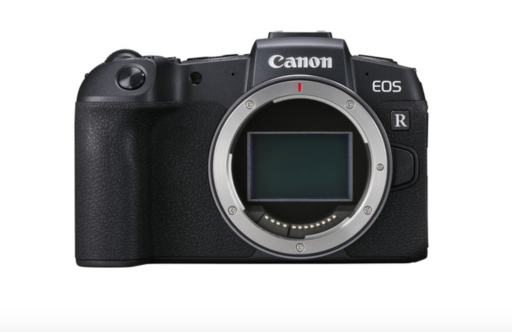 As I look at the just-announced Canon EOS RP, I'm feeling that wave of genius all over again. Let's take a look at its specs.
26.2MP Full-Frame CMOS Sensor
DIGIC 8 Image Processor
UHD 4K and Full HD 1080 Video
2.36m-Dot OLED Electronic Viewfinder
3" 1.04m-Dot Vari-Angle Touchscreen LCD
Dual Pixel CMOS AF, 4779 AF Points
ISO 100-40000, Up to 5 fps Shooting
Wi-Fi and Bluetooth Connectivity
The RP has a few extra features such as the intervalometer function and 4K Video Time-lapse. It also has a silent shutter mode (electronic).
Headphone and mic ports
But there are a few things missing as well.
No sensor-based image stabilization (For video there is an electronic option that works with optical stabilisation.)
5 fps continuous shooting (4fps with AF Tracking enabled) 50 frame limit in RAW format.
250 shots you get from the LP-E17 battery in the EOS RP
There are currently four lenses available and the brand has announced the development of six more in 2019. Most of these lenses (fast zooms and primes) are on the expensive side however. The most affordable zoom is the 24-105mm which still costs around $1K. The system needs more affordable kit lenses that can better suit a camera like the RP. Canon includes an RF to EF adapter in the box so that you can have access to its vast selection of DSLR lenses. However given the compact design of the RP, this solution will likely unbalance the camera.
Minimum weather sealing - no gaskets.
No built-in flash.
Operating temperature only down tp 32 degrees f.
No top LCD screen
All in all, I think that the specs for the RP are very impressive. And if you didn't have to mount a lens on this camera, it's a bargain.
But you do, and the 24-105mm RF lens is roughly a $900, and weighs 1.5 pounds. The best choice right now is the Canon RF 35mm f/1.8 IS Macro STM Lens, which is available for $450. After that, the affordable pickings are pretty slim.
Overall, the Canon EOS RP goes beyond the Rebel series and is more like a lightweight 5D at its introduction. And once there are lenses for this camera, photographers can make real decisions about its usefulness for their work.
Portfoliobox Tip of the Week
Move images from one gallery to another - You have uploaded photos to a gallery but think some of them would fit better in a different one. You don't actually need to manually delete them and upload them again -- we've saved you some time and made it effortless. Select the images that you wish to transfer and choose the new gallery under the drop-down menu Move to gallery.
I've added my Portfoliobox site to the nav bar on TheDigitalStory.com as the About Me page. I can't think of a better way to introduce myself to the public.
Photo Challenge: Up Close
Congratulations to Craig Tooley, the honored image in our Up Close photo challenge for his mushroom image. Craig wrote, "It was shot held on a beanbag at 1/8 of a second with what I would list as a lenses I would be hard-pressed to give up, the Olympus 60 mm f2.8 would be one of those lenses. It's very sharp I think and fast and light and is just exquisite on the Olympus OMD EM1 mark 2." Craig will be upgraded to a Pro Membership for his efforts.
To create your own Portfoliobox site, click on the tile or use this link to get started. If you upgrade to a Pro site, you'll save 20 percent off the $83 annual price.
Follow Up to Last Week's Show about Copyrights for Photographers
I received some very helpful email from listeners after last week's interview with Maggie Hallahan about copyrights for photographers. I'd like to share a couple of them with you now. None of this is legal advice. Rather, these are real life experiences of photographers in our audience.
Scott Davenport wrote: "Caught up on TDS 674 today. Interesting info from Maggie about the business side of her client dealings.
With copyright though, I am pretty sure the registration of an unlimited number of photos is gone as of mid-2018. Whether it is published or unpublished works, a single application is capped at 750 images. It's much more expensive to register all photos from a given shoot, especially if you're a prolific photographer (i.e. weddings and events).
For my work, I copyright only my published works. There is a provision that, so long as your application is submitted within 90 days of first publication, you can get full protection under copyright law. It takes an amount of discipline, but very doable. To the point you raised in the podcast about workflow, this might be of interest to your audience.
Mayra Martinez wrote: "I just finished listening to your latest podcast (#674) on copyright. I need to point out that some of the points made by your host are no longer current:
1. Unlimited submissions are a thing of the past. Group submissions of unpublished photographs are limited to no more than 750 photos.
2. In addition to submitting the digital photos, completing the online submission (preferred method by copyright office) requires a list with title and file name for each photo in the group.
These two points are part of the following pdf in the copyright.gov site: https://www.copyright.gov/eco/gruph-transcript.pdf. (Definitely check out this link!)
The changes in the number of images per submission were implemented on 2/20/2018. More draconian measures were about to be made later in the year, but the public comment period was extended until June 21, 2018, and then everything stopped. You can read about it in Ed Greenberg's and Jack Reznicki's The Copyright Zone post on May 24, 2018.
A big thanks to both Scott and Mayra for there contributions to this conversation.
TDS Workshops Update
Sonoma Coast Workshop Update
I've secured a beautiful home for us just south of Bodega Bay. This will serve as our headquarters during the event. There's plenty of room for our classroom and presentation work, plus beautiful areas for relaxing, and even sleeping accommodations for those who wish to stay there.
We've started registrations for Sonoma Coast Exploration, and it looks like we have two seats open. So I've updated the inventory on the reserve list page. And you can place your deposit if you want to join us.
Updates and Such
Inner Circle Members: Our new Photo Challenge is RAW Capture. Check your Patreon page for the details and prize. And thanks for supporting this podcast!
B&H and Amazon tiles on www.thedigitalstory. If you click on them first, you're helping to support this podcast. And speaking of supporting this show, and big thanks to our Patreon Inner Circle members:
And finally, be sure to visit our friends at Red River Paper for all of your inkjet supply needs.
See you next week!
More Ways to Participate
Want to share photos and talk with other members in our virtual camera club? Check out our Flickr Public Group. And from those images, I choose the TDS Member Photo of the Day.
Podcast Sponsors
Red River Paper - Keep up with the world of inkjet printing, and win free paper, by liking Red River Paper on Facebook.
Portfoliobox - Your PortfolioBox site is the best way to show off your best images.
The Nimbleosity Report
Do you want to keep up with the best content from The Digital Story and The Nimble Photographer? Sign up for The Nimbleosity Report, and receive highlights twice-a-month in a single page newsletter. Be a part of our community!
Want to Comment on this Post?
You can share your thoughts at the TDS Facebook page, where I'll post this story for discussion.