During our recent TDS Photography Workshop, we shot in some challenging environments, including a redwood grove. I love these assignments, and often use both my interchangeable lens camera and the iPhone X. Sometimes my smartphone does quiet well, especially in good light. But other times I'm glad that I have a dedicated camera as well.
Redwood Stump with Moss. Pentax KP with Pentax DA 18-50mm zoom. Photo by Derrick Story.
On this day, I was shooting with a Pentax KP DSLR and a super compact Pentax 18-50mm zoom that I like for walk around. When I spotted this moss covered Redwood stump, I shot it with both my iPhone and the Pentax KP.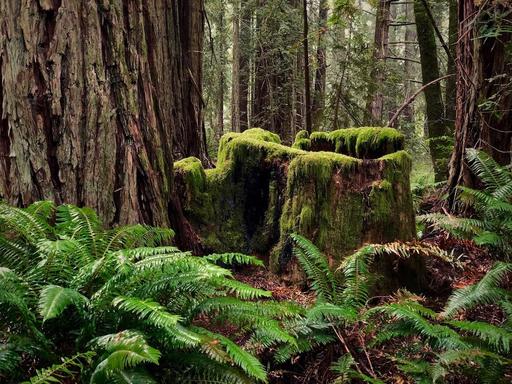 Redwood Stump with Moss. iPhone X. Photo by Derrick Story.
I processed both images in Photos for macOS. And each turned out reasonably well. But I do like the Pentax KP version better.
In our photography workshop that just concluded, we intermixed iPhone shots with interchangeable lens camera shots for our final presentation. Most of the time, we weren't thinking about which camera was used, just the pictures themselves.
But in this case, I do find the side-by-side comparison interesting. And I was happy that I had the Pentax with me on this lovely morning in a redwood grove. After looking at the pictures, what do you think?
You can share your thoughts at the TDS Facebook page, where I'll post this story for discussion.