This is The Digital Story Podcast #686, May 7, 2019. Today's theme is "I Say Goodbye; You Say Hello." I'm Derrick Story.
Opening Monologue
It has been a particularly tumultuous spring for me. So far this season I've had to bid farewell to business relationships, software favorites, and planned investments. This might feel a bit disruptive, but it also opens the door for new adventures as well. This week I share my goodbyes, plus have a terrific interview with my good friend Oliver from Boinx Software. Let's get to it!
I Say Goodbye; You Say Hello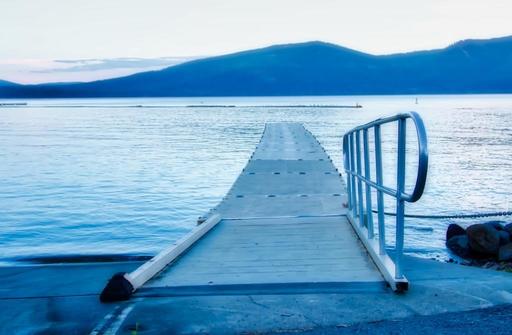 Here are this season's goodbyes, and a couple hellos as well.
Goodbye: My gig at Skylum Software - For those of you who hang out at the Skylum Facebook Public Photography Page, you might notice that I'm no longer moderating. I was recently informed via email that those operations are moving back to Ukraine.

Hello Frederick Van Johnson - We recently reconnected and I'm on an upcoming episode of TWiP, and will probably be on there again soon after.

Goodbye: Aperture Software for Real - Apple announces that Aperture will not run on macOS after Mojave. Those of you still hanging on should freeze a Mac in time so you can keep using the app.

Hello Portfoliobox! - Looks like our friends a Portfoliobox will be returning for another sponsor run on TDS. I'm thrilled to be working with them again.

Goodbye: VW Electric Bus in 2020 - I had planned on replacing my VW Vanagon in 2020 with the new all electric VW Bus for workshops, only to learn that the date has been moved back to 2022. Nuts. Looks like I'm going to have to wait a couple more years.
An Interview with Oliver Breidenbach, Boinx Software
I first met Oliver when I was program chair for the Mac Developer Conference for O'Reilly Media. His software company that he started with his brother, Boinx, makes some wonderful tools for media artists. Today, we're going to talk about mimoLive. It is amazing broadcast software for educators, businesses, and now, podcasters as well. You'll learn lots in this conversation with Oliver.
Update on the Nimble Photographer Podcast
If you're interested in learning insights from working artists who have managed to survive in this competitive environment, I would encourage you to subscribe to The Nimble Photographer Podcast. It's available on Apple Podcasts, Google Play Podcasts, Stitcher, and wherever you listen to your shows. My next interview should be live next week. In the meantime, you may want to check out to complete conversations with Trey and Ben. They're available right now.
New Online Trainings for Capture One Pro 12 and Luminar 3 with Libraries Now Available
Luminar 3 with Libraries Essential Training
Check out my new training, Luminar: Digital Asset Management that is available on LinkedIn Learning and on lynda.com.
Not only do I cover the library features, I provide a Quick Start chapter to get you up to speed in minutes, I show you the Magic Editing Filters in Luminar, and I explain how to use Luminar with other applications.
Once you apply these tools to your images, you'll discover that you can enhance them in ways never before possible, especially so easily. I hope you have a chance to explore both my training and the Luminar application itself. It may change your photography.
Capture One Pro 12 Essential Training
Topics in this course include (peppered with inside tips):
Tapping all the new features in Capture One Pro 12
Auto adjustments and basic image editing
Advanced editing techniques (and goodbye to Photoshop)
Organizing your catalog
Using star ratings and color labels to cull images
Building an electronic contact sheet
Creating a slideshow to review and present images
Strategies for protecting master images
For those of you new to this application, I have a Quick Start chapter that gets you up and running in less than 20 minutes. Yes, that's the entire workflow, start to finish, in less than half an hour.
You can learn all the ins and outs of this amazing software in the comfort of your home, or even on your smartphone by watching this fast-paced training: Capture One Pro 12 Essential Training on LinkedIn Learning. If you're a lynda.com fan, it's available there as well. You will learn everything from image organization, to expert editing, to output and more. It will feel good to finally take control of your photo library with Capture One Pro 12.
TDS Workshops Update
Humboldt Redwoods Workshop Update
Our grand finale of the season will be on Sept. 18-20 in one of the most beautiful areas on the planet. Our headquarters will be in Fortuna, CA - an easy drive from the Eureka Airport only 25 minutes away.
We're located on the Eel River, and situated perfectly to explore the Redwoods just south of us. This will be an excellent event to cool off, slow down, and get some great images. Plus, you'll be able to spend some quality time with your fellow virtual camera club members.
We still have a couple openings on the reserve list. You can secure your seat by visiting www.thenimblephotographer.com, and place a fully refundable deposit for the event.
Updates and Such
Inner Circle Members: A big thanks to those who support our podcast and our efforts!
B&H and Amazon tiles on www.thedigitalstory. If you click on them first, you're helping to support this podcast. And speaking of supporting this show, and big thanks to our Patreon Inner Circle members:
And finally, be sure to visit our friends at Red River Paper for all of your inkjet supply needs.
See you next week!
More Ways to Participate
Want to share photos and talk with other members in our virtual camera club? Check out our Flickr Public Group. And from those images, I choose the TDS Member Photo of the Day.
Podcast Sponsors
Red River Paper - Keep up with the world of inkjet printing, and win free paper, by liking Red River Paper on Facebook.
Portfoliobox - Your PortfolioBox site is the best way to show off your best images.
The Nimbleosity Report
Do you want to keep up with the best content from The Digital Story and The Nimble Photographer? Sign up for The Nimbleosity Report, and receive highlights twice-a-month in a single page newsletter. Be a part of our community!
Want to Comment on this Post?
You can share your thoughts at the TDS Facebook page, where I'll post this story for discussion.