I have some wonderful outdoor adventures this Fall, including the TDS Humboldt Redwoods Photo Workshop that I'm preparing for right now. And as I was thinking about these trips, I decided that I wanted a new photo backpack. And the one that caught my eye was the Vanguard Havana 48 ($103). Here's what I wanted, and what I got.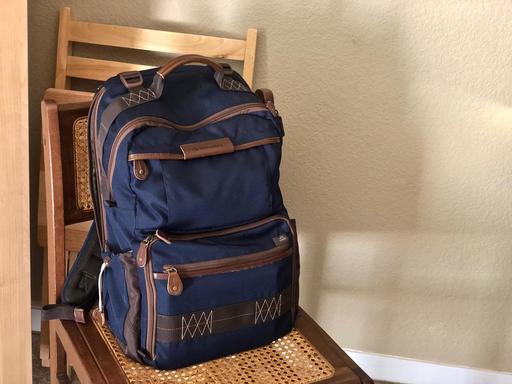 The features that I was looking for included:
Lots of room to serve as my Point-A to Point-B gear bag. (This is the bag that goes from the house to the hotel, with everything in it. I can then switch to a smaller bag for the field once I'm there.)

Looks more like a regular backpack than a photo bag. (I have a couple nice backpacks already, but they scream: "Lots of expensive equipment in here!")

Removable inserts allow me to convert it to a regular backpack. (Versatility is important. Maybe needs a change-up for a particular outing, and lunch and clothing are required instead of gear.)

Comfortable harness system so I can wear it for extended periods of time if necessary. (You never know when suddenly you have to hoof it for a distance.)

Plus it has to have:

Rain cover
Trolly sleeve
Fast laptop access
Easy iPad access
Dual water bottle pockets
Affordable
The Vanguard Havana 48 met every item on my wish list. Its attractive design looks like something I'd toss some clothes and a toothbrush in for a weekend trip. It doesn't scream photo bag. But the lower compartment features a removable insert that protects my camera gear. And it accommodates my laptop as well.
Plenty of room for my camera, lenses, and accessory pouch in the lower compartment.
I can remove the camera insert, stash it in a hotel safe, and use the Havana 48 for a regular hiking bag. The divider that separates the top and bottom compartments is secured by velcro, so you can open it up if you need the entire 48 liters as open space.
The top compartment can be used for clothes and accessories. Most of the time I keep a Think Tank Mirrorless Mover 20 shoulder bag in the top with a camera and extra lens. This allows me to leave my bigger bag (the Havana 48) behind when I go out exploring and want to travel light with smaller shoulder bag.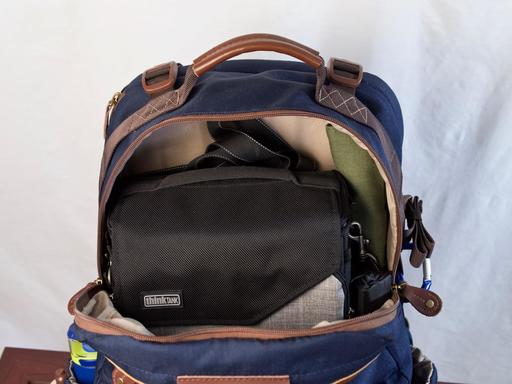 I keep a smaller shoulder bag in the top compartment.
The front zippered pocket provides fast access to my iPad mini, and my 13" MacBook Pro fits in the back compartment. You can easily fit a 15" laptop in this backpack as well.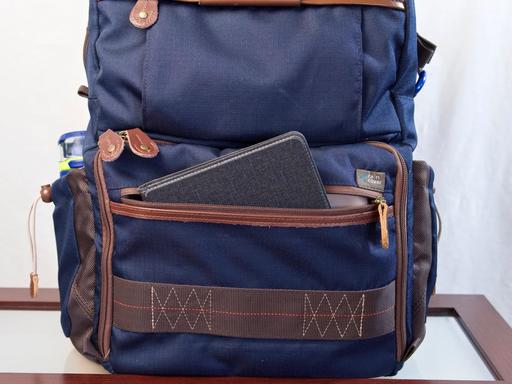 iPad mini 5 with case and Apple Pencil fit snugly in the front pocket.
The harness system is comfortable. The shoulder straps adjust easily ensuring a good fit. A "tuck away" waist belt helps stabilize the load for long walks. And there's even an adjustable breast strap (not shown) to further enhance stability. The trolly sleeve stays snug against the back padding using velcro, and when you need to slip your Havana over a suitcase handle, it just pulls out. Very nice.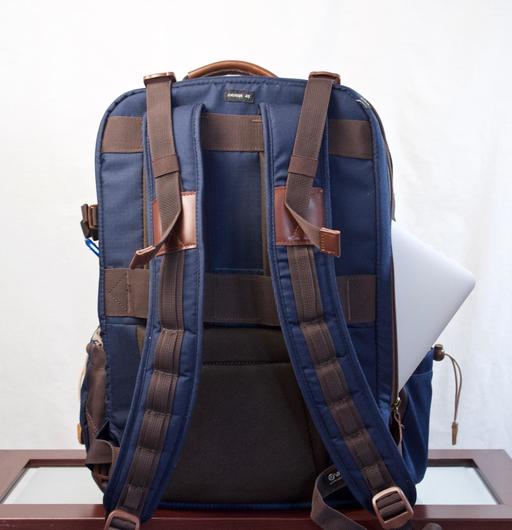 Excellent harness system with trolly sleeve.
If you wish, you can secure a tripod on one side and a water bottle on the other. Or you can go with two water bottles. Either way, I like the roomy drawstring pockets on both sides. They are easy to use, and I think they look cool.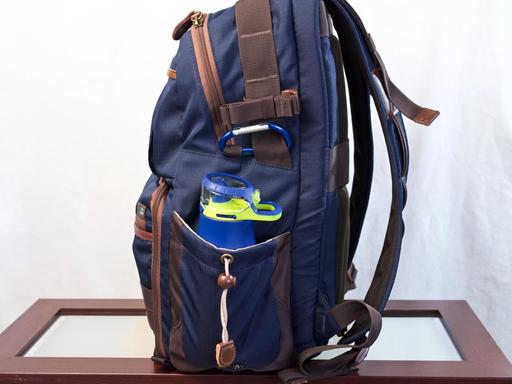 Roomy side pockets. You can use the strap above the pocket to secure a tripod is you wish. (The blue snap hook is mine and not included.)
There are plenty of other goodies included with the bag, such as a detachable rain cover, memory card pocket (that I use for batteries), mesh pockets that I use for hard drives, and a comfy top handle.
After a month of use, I'm very happy with the Vanguard Havana 48. I think it's a great value for $103. And I feel more like a dude with a VW van than a working photographer when I'm on the road with it. Two thumbs up.
Next stop... the Humboldt Redwoods!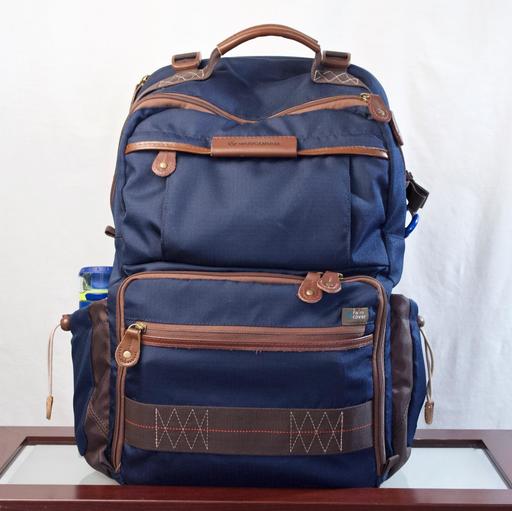 You can share your thoughts at the TDS Facebook page, where I'll post this story for discussion.