One of the best ways that you can improve your compositions is by experimenting with viewing angle. It's easy for us to fall into the rut of always composing from a standing position at eye level. But that's not always the most interesting perspective for our subjects. And flip screens are wonderful tools to help us present refreshing views of the world.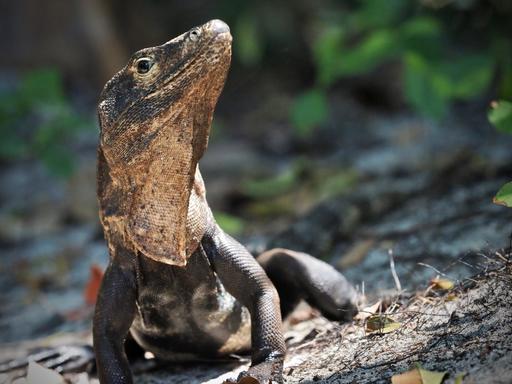 Olympus E-M1 Mark III set on the ground with subject composed in the articulated LCD. 40-150mm f/2.8 PRO lens. Photo by Derrick Story.
One of the reasons why I carry the PEN-F as my street photography camera is because of the articulated LCD. It's particularly handy when nothing much is going on, so I can start experimenting with angles instead of action. Shooting over my head or at my feet opens up a new world. Plus, I can protect the LCD itself by folding the screen so it's tucked into the body and not exposed to shirt buttons and zippers.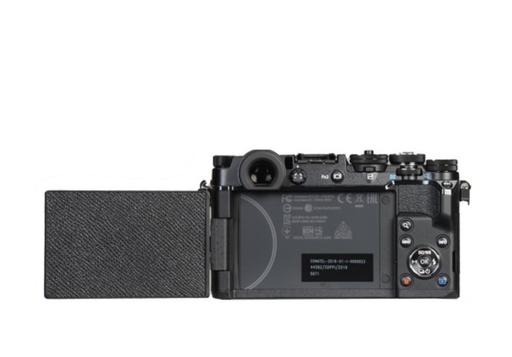 Olympus PEN-F
Fujifilm is going to attract a new generation of photographers with its recently announced X100V digital camera, in large part thanks to its tilting 3.0" 1.62m-dot LCD with touchscreen. As nice as the X100 series has been, its lack of tilting LCD has kept many of us on the sidelines. Think about it... this is a camera designed for on the go, creative photography. It needs a tilting LCD. And now that it has one, I think many urban photographers and travelers will give it a second look.
Fujifilm X100V
And what if you already have a camera with an articulated screen? Are you truly tapping its potential? My suggestion is to make it a point to compose at different angles on your next shoot and see what you think.
These wonderful, versatile, LCD screens are one of the true joys of digital photography. Make sure you get the most out of them.
There are product links in this article that contain affiliate tags. In some cases, depending on the product, The Digital Story may receive compensation if you purchase a product via one of those links. There is no additional cost to you.
You can share your thoughts at the TDS Facebook page, where I'll post this story for discussion.