The latest pair of Canon Rebels have evolved beyond what we would generally call "entry level." Both have new 24.2MP APS-C CMOS sensors that provide more resolution than my 5D Mark II. And with price tags of $750 and $850, they both cost more than the Olympus OM-D E-M10 ($599) that I just used to document Cuba. But if I were debating between the T6i and the T6s, I would definitely spend the extra for the Canon EOS Rebel T6s.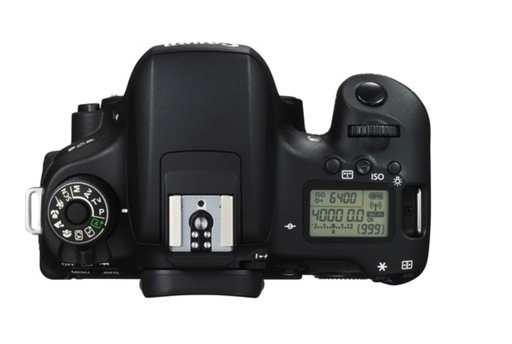 For starters, the T6s provides the top deck LCD that I think is so useful on DSLRs. Having this control allows you to stay in "photographer mode" and not have to refer to the back panel LCD screen while taking pictures. The T6i does not have this feature.
And there are other T6s goodies too, as DP Review summed up nicely in their First Impressions Review:
"Although the price difference of $100 between the T6i and T6s (750D) is relatively small, paying the extra for the T6s does give you a little bit more. There's the top-plate LCD and rear control dial, obviously, plus an automatic viewfinder switch to turn off the rear display, but the T6s also has a more versatile movie mode, offering manual exposure control, 'HDR' movie capture, and servo AF. Ultimately, which camera you should buy comes down to how much $100 is worth to you."
I bring this up because a number of people have written me asking about the latest Canon cameras, and which ones do I recommend. So in the so-called entry level category, I'm definitely in the T6s camp.
Want to Comment on this Post?
You can share your thoughts at the TDS Facebook page, where I'll post this story for discussion.