When I was first introduced to the Olympus PEN E-P1 in May of 2009, I saw an opportunity to work with an interchangeable lens camera that was high quality, affordable, and nimble. In June of 2009, I introduced my podcast audience to the camera. I've been working with mirrorless bodies ever since.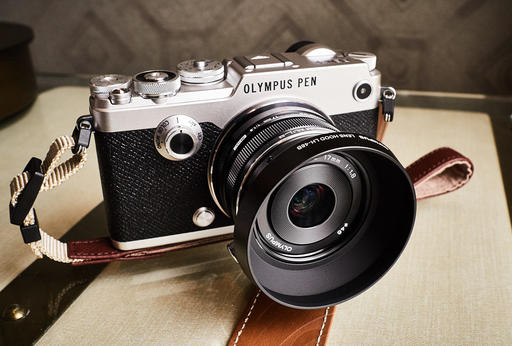 The Olympus PEN-F.
With the latest round of announcements from Nikon, Canon, and Fujifilm, I wanted to share a few things to think about if you're considering getting more serious about this gear.
Don't Ditch Your DSLR - at least not right away. There are advantages to the optical viewfinder, and electronic viewfinders take some getting use to. Personally, I like both, but in different situations. I still prefer optical for outdoors and love the EVF indoors. Give yourself time to learn your preferences. Plus, take advantage of the important lenses that you already own.

Do Try Realtime Exposure Compensation - One of my favorite mirrorless features is realtime exposure compensation. It has improved my photography and shortened my post production time. Just look through the EVF, adjust the exposure, and see that adjustment applied in the viewfinder. Incredible.

Don't Get Stuck on Full Frame - Micro Four Thirds and cropped sensor mirrorless cameras produce high quality images with much smaller lenses. What good does it do to switch to mirrorless if you're not taking full advantage of reducing size and weight? Keep your full frame DSLR when you need it, and enjoy being nimble when you don't.

Do Your Research - Based on the numbers that I'm seeing, investing in a new mirrorless system will run you between $2,000 and $10,000 depending on what you choose. Make sure that you are adding capability to your toolbox and not just duplicating what you already have with new gear. Use your budget to fill the gaps.
My current mirrorless favorites are the Olympus OM-D E-M1 Mark II ($1,699), the Olympus PEN-F ($999), and the Olympus OM-D E-M10 Mark II with lens ($499 - an incredible value!). The image quality with these cameras is amazing, and you can easily bring them with you anywhere in the world.
I hope you find a system that you enjoy just as much.
You can share your thoughts at the TDS Facebook page, where I'll post this story for discussion.