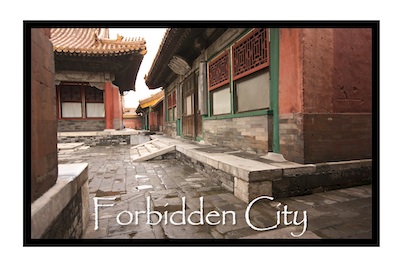 Many things went right during a recent trip to the Beijing Olympics, and one of my most important assets was my little white MacBook.
When I'm working on the road, I can't always wait until it's convenient to process my pictures. I may not see a hotel room for 20 or more hours. So I need to get things done on buses, airplanes, in stadium stands, workrooms, restaurants, and even sitting on a bench in the park. This is where the MacBook shines. It's light, durable, powerful, and fits in my camera bag. I carry an extra battery, so I can work for hours just about anywhere.
I load it up with 4 GBs of RAM. By doing so, I can run Aperture, Photoshop, Mail, and Safari all at once. If there's WiFi available, I grab it and post to my blog using MarsEdit. I can quickly share galleries of images using the "Aperture to MobileMe" tandem. And because I set up managed libraries in Aperture on the road, once I finish processing a shoot, I back up my work using Aperture's Vault and a portable FireWire drive. That way I can erase my memory cards with confidence.
Once I return home, I export the Aperture Projects to my main library. Everything is intact, including my masters, image processing, metadata, slideshows, and anything else I created. I then clean off the MacBook, and it's ready for the next trip.
The MacBook is a tough road warrior. Without it, I would not have been able to publish daily on the road, nor arrive home organized and ready for my next assignment, which in my case was shooting a wedding the day after I arrived home from Beijing.
Photo of Forbidden City by Derrick Story, captured with a Canon 5D, processed in Aperture, designed into a slide title in Aperture, and incorporated into my current presentation on Beijing.
Technorati Tags: Aperture, Technology, The Digital Story, Beijing