This is The Digital Story Podcast #760, Oct. 13, 2020. Today's theme is "5 Things Photographers Wonder About and Sometimes Debate." I'm Derrick Story.
Opening Monologue
Sometimes it's nice to have someone to bounce ideas off, or just ask random questions. For example, are generic camera batteries as good as the ones offered by the manufacturers at twice the price? Or what do I use if I don't like Lightroom? Well for today, I'm here for you. And I have thoughts on these and more in today's TDS Photography Podcast. I hope you enjoy the show.
5 Things Photographers Wonder About and Sometimes Debate
I think at one time or another, many of us have had at least one of these questions bouncing around in our heads. Today, we're going to get them out on the table.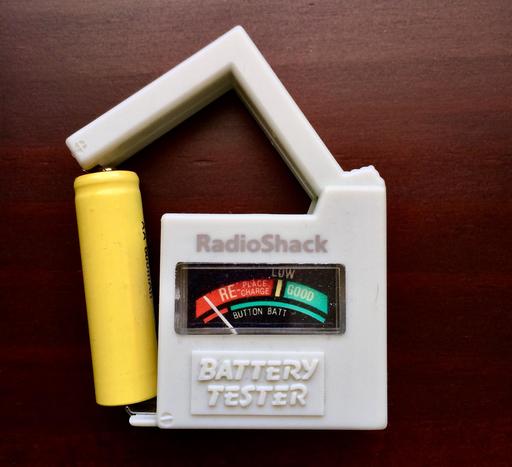 Are Generic Batteries OK to Use and as Good as Those Sold by the Manufacturers at Twice the Price?

Should I Use Protection Filters or Not? -

Do I Really Need a Tripod? -

Do I Need a Full Frame Camera to be a Professional Photographer? -

What Do I Do If I Don't Like Lightroom? -
The answers to these in today's podcast.
A Big Misstep for Micro Four Thirds: Panasonic G100 Review
You can read the entire article here on the Phoblographer.
The Panasonic G100 has good but not great build qualities. For a camera that costs $747.99, I was expecting a little more. The Panasonic G100 does not feel as nice as the Olympus E-M10 IV. It falls quite short of the Fujifilm X-T200 and is behind the Sony a6100 and Nikon Z50: all of which have similar price points. The plastic body feels just okay. The texture on the grip feels pretty cheap. All of the dials are plastic, and a few of the buttons feel mushy when pressed. The on/off switch honestly feels like it might break. I'm sure the camera will stand up to a few bumps and bangs, but it doesn't exactly instill a lot of confidence in me.
Not surprisingly, the Panasonic G100 does not have weather sealing. No weather sealing means you cannot take this camera out into the snow or rain, and the sensor will be more prone to becoming dirty with dust. When a camera doesn't have built-in dust removing features (like the Panasonic G100), dust on the sensor will quickly become a problem. If you're careful with the G100, it should last a while.
I think Panasonic had good intentions with the Panasonic G100, but they missed the mark. The camera will appeal to vloggers because of its small size and weight. The fully articulating screen is nice too, and that's great for both stills and video. The sensor can produce excellent images, and a lot can be done with the RAW files. The colors are pleasant, and you'll find there's plenty of dynamic range. But, there are too many shortcomings. It appears Panasonic thought a higher resolution EVF and LCD would be better than IBIS. To keep the cost down, they could have had either one, but not both. They made the wrong choice. I love the EVF and LCD, but removing IBIS was a mistake.
Panasonic Lumix G100 is capable of producing splendid images, but the autofocus performance, lack of IBIS, and mediocre battery life really harm this camera. At $747.99 (with a kit lens), it's priced a little high. In this price bracket, there are better options out there that perform better in almost every area for hybrid shooters.
How to Get Started with Film Photography (eBook)
This 57-page eBook in universal PDF format provides an excellent introduction to film photography. Along with an abundance of illustrations, you'll learn how to:
Find the right camera for you
Choose the best film for your kind of photography
Discover the lenses that you should add to your kit
Learn the ins and outs of film processing
Find out how to develop B&W film at home
Master basic shooting techniques
See how to care for your gear
And more!
>/ul>

You can read How to Get Started with Film Photography on your computer, smartphone, tablet, and practically any other electronic device that displays PDFs. So you can always have it with you for reference.

Get up to speed quickly with film photography and start making beautiful images. Download How to Get Started with Film Photography today!

Updates and Such

Inner Circle Members: A big thanks to those who support our podcast and our efforts!

B&H and Amazon tiles on www.thedigitalstory. If you click on them first, you're helping to support this podcast. (The Digital Story is supported by its audience. When you purchase through links on our site, we may earn an affiliate commission.) And speaking of supporting this show, and big thanks to our Patreon Inner Circle members:

Affiliate Links - The links to some products in this podcast contain an affiliate code that credits The Digital Story for any purchases made from B&H Photo and Amazon via that click-through. Depending on the purchase, we may receive some financial compensation.

And finally, be sure to visit our friends at Red River Paper for all of your inkjet supply needs.

See you next week!

Product Links and Comments

There are product links in this article that contain affiliate tags. In some cases, depending on the product, The Digital Story may receive compensation if you purchase a product via one of those links. There is no additional cost to you.

You can share your thoughts at the TDS Facebook page, where I'll post this story for discussion.