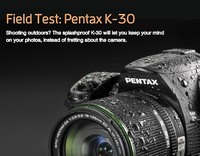 TechHive just posted my field test of the rugged Pentax K-30 DSLR with the new 18-135mm f/3.5-5.6 zoom lens. I used this camera in various conditions for nearly two months, before reluctantly sending it back to Pentax.
Its billboard feature is the weather resistant body and lens. If you use the 18-135mm (27-202mm equivalent), you would rarely have to change glass in the field. This makes the K-30 a good choice for backpackers, snow boarders, and other outdoor photographers.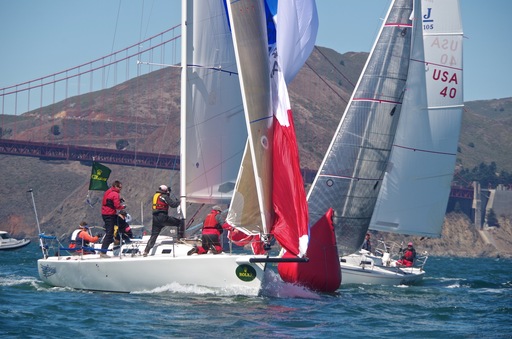 I tested the K-30 while shooting the Rolex Big Boats challenge in San Francisco Bay from an outboard circling the event.
But the K-30 includes a host of other features that aren't included on many DSLRs in its price range (less than $1,100 with the zoom lens):
Built-in HDR: The K-30 comes with four levels of in-camera HDR processing, ranging from subtle recovery of highlights and shadows to exaggerated HDR effects.

Multiple exposure: Another in-camera special effect is multiple exposure, which lets you combine up to nine frames into a single final image.

AA batteries: The K-30 ships with a respectably strong lithium power cell. But the battery chamber is also designed to hold four AA batteries. All you need to make the switch is an inexpensive adapter. Then, in the menu, you can select the type of AA battery you want to use (lithium, nickel-metal hydride, or alkaline). It's a great feature if you like to go on extended adventures away from power outlets.

Raw/Fx button: Located on the left side of the camera, the Raw/Fx button allows you to switch quickly to Raw format for the next shot. So when you see a composition that might require a little extra work, you can go from JPEG to Raw with just the press of a button. You can also set this button to remain in Raw mode until you toggle it off.
You get all of this, plus terrific image quality, for for $1,080 with the 18-135mm zoom lens.
It's a solid camera at a great price.
---
Find great deals at the TDS Photography Store on Amazon.
---