This is The Digital Story Podcast #535, June 7, 2016. Today's theme is "To RAW or Not." I'm Derrick Story.
Opening Monologue
Many years ago I was giving a digital photography talk and was covering the scenarios where I thought shooting RAW was appropriate. A voice from the back exclaimed, "But why wouldn't you shoot RAW all the time?" My answer was a simple, "Why sir, I don't do anything all the time." Now years later, my opinion remains unchanged.
To RAW or Not
I have three capture modes that I usually choose from: RAW only, RAW+Jpeg, and Jpeg only. Today we're going to play a little guessing game. I'm going to put forth a shooting scenario, then pause and let you guess which capture mode I would use for that situation. Then I'll give you the answer and tell you why.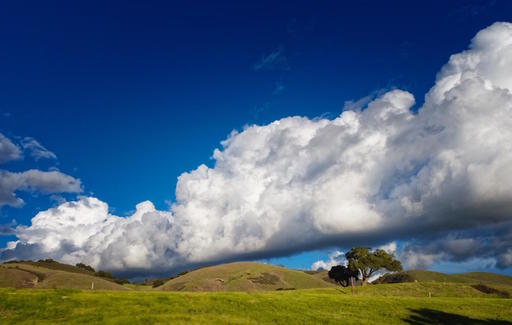 Auto race at a speedway
High school senior portrait
Wedding for hire
Executive portraits for a commercial client
Son's birthday party
Family reunion
European vacation
Weekend backpacking trip
Fall color in the Eastern Sierra
Semi-pro baseball game
Answers: 1)Jpeg, 2)RAW, 3)RAW+Jpeg, 4)RAW, 5)Jpeg, 6)Jpeg, 7) RAW+Jpeg, 8)RAW, 9)RAW+Jpeg, 10)Jpeg
In the News
Magnum signed square print sale returns for third year as reported by DP Review.
Signed or estate stamped prints for $100 from over 60 Magnum photographers and artists will be available for a limited time, from 9am EST on Monday 6 June until 11pm Friday 10 June 2016, here: shop.magnumphotos.com
Magnum's Square Print sale is back, offering up museum-quality signed prints for just $100 each. Upwards of 70 prints are on sale from photographers like Martin Parr, Alex Webb, Rene Burri, Eve Arnold, Tim Heatherington and many more. Each photographer contributed an image that plays on a theme of 'The More or Less Decisive Moment(s)'.
The 6x6" prints are available for five days only, starting now through 11pm ET on Friday, June 10 at shop.magnumphotos.com.
Robust Backups with Hedge
I've been using Hedge for Mac for backing up my recent shoots. Essentially what I've been doing, is as soon as I get to my computer, I insert the memory card, run Hedge, and backup its entire contents to an external drive.
Then, when it's time to decide if the images go into Capture One Pro, Photos for OS X, Lightroom, or somewhere else, I just import them from the external drive. Once the shots are in two places, I'm free to erase the cards. Hedge is the software that makes this entire process so easy.
Hedge is the fastest app for importing and backing up media on OS X.
The simplest interface you'll find, yet very powerful under the hood.
It's built with video, photo and audio in mind.
Import multiple sources to multiple destinations, at the same time.
Hedge's Fast Lane is the fastest copy/verification engine you'll find.
Optimized for files 100 MB and larger, it's even faster than Finder.
Every file copied by Hedge is cross-verified with the original.
Full support for NAS, RAID and uploading to cloud providers.
Use Scripts to sort, transcode, rename, tag your media after import.

There's a free version and a premium version. Use this URL, hedgeformac.com/tds and save 20 percent off the price of the pro version that provides the full Hedge experience with Fast Lane copies, unlimited simultaneous transfers, plus NAS and RAID support.

Do You Have a Film Story to Share?

If you love film photography and would like to be featured on theAnalogstory.com, just send me a few paragraphs and up to six film-based pictures to theanalogstory@gmail.com. And if you have been over there lately, there's tons of great content.

Updates and Such

Just Released!: The Apple Photos Book for Photographers

You can get your eBook copy of The Apple Photos Book for Photographers for $15 by using the checkout coupon: APPLE15. That saves your 5$ off the price.

And finally, be sure to visit our friends at Red River Paper for all of your inkjet supply needs.

See you next week!

More Ways to Participate

Want to share photos and talk with other members in our virtual camera club? Check out our Flickr Public Group. And from those images, I choose the TDS Member Photo of the Day.

Podcast Sponsors

Red River Paper - Keep up with the world of inkjet printing, and win free paper, by liking Red River Paper on Facebook.

MacPaw Creators of CleanMyMac 3 and other great software for Apple computers. Visit www.macpaw.com today.

The Nimbleosity Report

Do you want to keep up with the best content from The Digital Story and The Nimble Photographer? Sign up for The Nimbleosity Report, and receive highlights twice-a-month in a single page newsletter. Be a part of our community!

Want to Comment on this Post?

You can share your thoughts at the TDS Facebook page, where I'll post this story for discussion.