Sometimes a lens is more than just a lens.
A recent example was the announcement of the OM SYSTEM M.Zuiko Digital ED 20mm f/1.4 PRO. The optic itself looks terrific. But the real story is that it's the first tangible sign to the public that the Olympus Imaging Division has made the transition to OM System.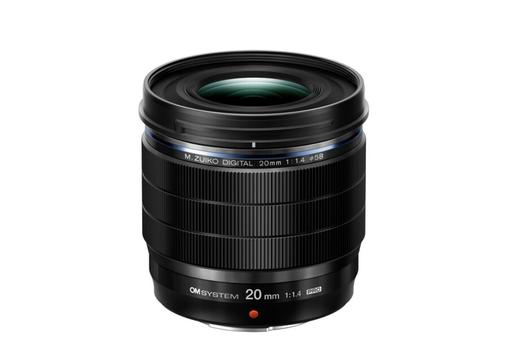 For those of us in the press, there have been other positive indicators. We're working with the same people in media relations that we did in the Olympus days. The procedures are familiar, and in many ways, it's like nothing ever changed. That's a good thing.
The real test, however, will be a new camera. If OM System can produce a worthy follow up to the impressive OM-D E-M1 Mark III, that would truly throw down the gauntlet.
The Micro Four Thirds system is a good fit for modern enthusiast photography. It combines excellent image quality with portability and innovative technology. Pair a MFT body with a couple of your favorite optics and a current smartphone, and you're prepared to capture just about any opportunity the world presents.
At the moment, there are two players in the Micro Four Thirds arena: Panasonic and OM System. We need them both because they serve different needs. Panasonic is excellent at creating high performance video devices. And if making movies is just as important to you as still images, then they have the tools you need.
OM System leans a bit more in the photography direction. And if that's your primary focus, their camera bodies are the better choice. And if Micro Four Thirds is going to continue to flourish, we need both companies to be on top of their game.
So now we wait. I'm not sure if OM System can deliver the camera that many of us want by the end of the year. But if they could in the first quarter of 2022, then those of us who appreciate the advantages of Micro Four Thirds can breathe a sigh of relief.
And start 2022 with a new camera.
Product Links and Comments
There are product links in this article that contain affiliate tags. In some cases, depending on the product, The Digital Story may receive compensation if you purchase a product via one of those links. There is no additional cost to you.
You can share your thoughts at the TDS Facebook page, where I'll post this story for discussion.