I've photographed a lot of junior sporting events, but 7-year-old boys playing hockey is one the best. Our workshop group had an appointment at Snoopy's Home Ice in Santa Rosa, CA. We were looking forward to the shoot, but I don't think any of us anticipated having as much fun as we did.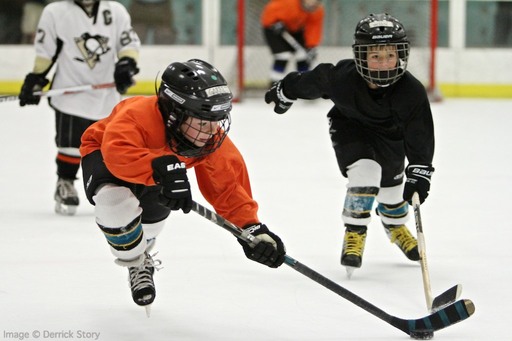 First of all, these kids are good. Skating is hard enough; managing a puck doubles the challenge. But they are also charming photo subjects. The trick is to capture the great shots as they happen.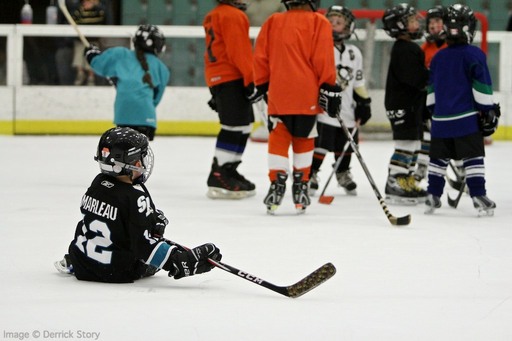 For the second day in a row, I shot Jpeg instead of Raw. I knew I was going to need long frame sequences to capture the best images. I chose the 70-200 f/2.8 lens for its speed and reach, shooting with it wide open. To get clean color under the artificial lights, we used Expo Discs and the Custom White Balance setting. And finally, I pushed the ISO up to 3200 to provide me with decent shutter speeds.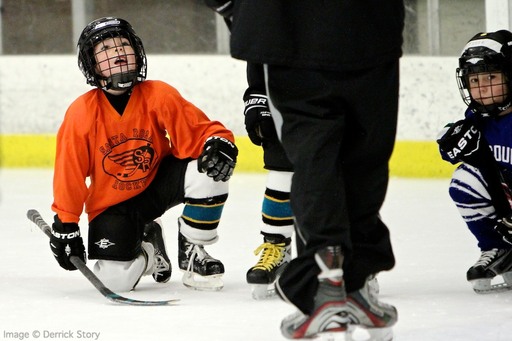 Sorting these shots was a joy. And when we shared them with each other during the closing presentation of the workshop, everyone had a smile on their face.
More images from this shoot can be seen in the TDS Flickr gallery.
---
The Digital Story on Facebook -- discussion, outstanding images from the TDS community, and inside information. Join our celebration of great photography!
---